Whether you're a small business looking to increase brand awareness or a large corporation trying to boost sales, custom box truck wraps have something to offer everyone.
Houston Box Truck Wraps and Graphics
Did you know a single vehicle wrap can generate 30,000-80,000 mobile impressions a day?
Truck advertising is a great option if you're looking for an effective and affordable way to get your message out there. Not only does it provide exposure to potential customers, but it also allows you to target specific audiences and locations.
With box truck wraps from Houston Sign Company, you can reach people who may not be exposed to traditional forms of advertising such as television, radio, or print.

Benefits of Custom Vinyl Wraps for Box Trucks
Custom vinyl wraps for box trucks are an attractive and cost-effective way to promote your business or brand. They provide a unique look that stands out from the competition and can be used to create an eye-catching design that is sure to draw attention.
Vinyl vehicle wraps can also help protect the body of your truck from scratches and other damage, making them a great choice for businesses that need to transport goods over long distances.
Additionally, custom vinyl wraps can be easily removed when you're ready for a new look, allowing you to update your design whenever you want without having to buy a new truck.
With so many benefits, custom vinyl wraps are the perfect choice for any business looking to make its mark on the road.
Options For Box Truck Wraps in Houston
From full wraps to partial wraps, the box truck graphics at Houston Sign Company can be customized to fit your individual needs.
Standard Box Trucks
Utility Box Trucks
Refrigerated Box truck
Landscaping Box Trucks
Flatbed Box Trucks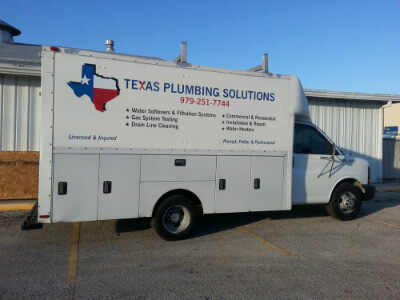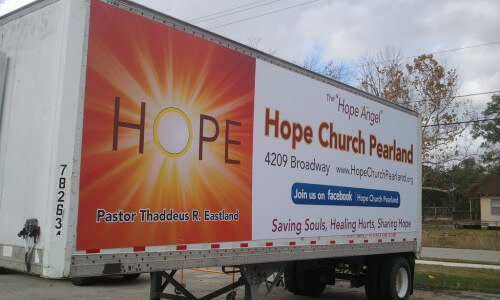 Contact Houston Sign for Custom Box Truck Wraps Today!
Box truck wraps are an excellent way to make your business stand out from the competition. With a wide range of options at Houston Sign Company, you can create a unique design that will draw attention to your brand and increase visibility. With the help of our experienced professionals, you can have a high-quality wrap designed that will last for years while providing maximum impact. Additionally, we offer trailer wraps, commercial car wraps, fleet wraps, car and truck decals, and more.
Contact us today to discuss your signage needs!