Restaurant signs are great for branding your business and improving user experience. For example, you keep restaurant signs outdoor to help communicate your specials and whether you're open, restaurant menu signs to give users their meal options, and restaurant window lettering for your hours and policies.
Without the proper restaurant interior signage, users would have to guess where the restrooms are, what tonight's bar specials are, and the dessert of the month.
Common Types of Restaurant Signs
We frequently get requests for the following types of restaurant signs in Houston:
Build Your Brand with Professional Restaurant Signage
Custom restaurant signs help inform users while building your brand. Custom restaurant flags are frequently used to leave an impression on nearby drivers or pedestrians. Restaurant banners & signs let the surrounding community know when your location is open for business after construction or government stay-home orders. Restaurant window decals show off the professionalism of your brand while adding context about your cuisine to potential customers.
Interior Restaurant Signage
Menu signs at your restaurant are incredibly important. These generally change on a monthly or quarterly basis depending on the market rates for your food, but their design should consistently feature your brand in a positive light.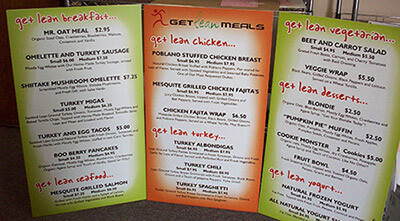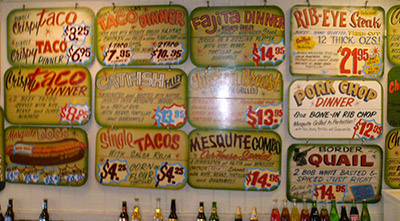 Other interior signage can be purely for branding purposes. For instance, restaurant interior signage can feature your vibrant logo on vinyl wall graphics, large-format posters, or on point of purchase signs. Having these signs professionally designed can help instill trust in your customers, and keep them coming back.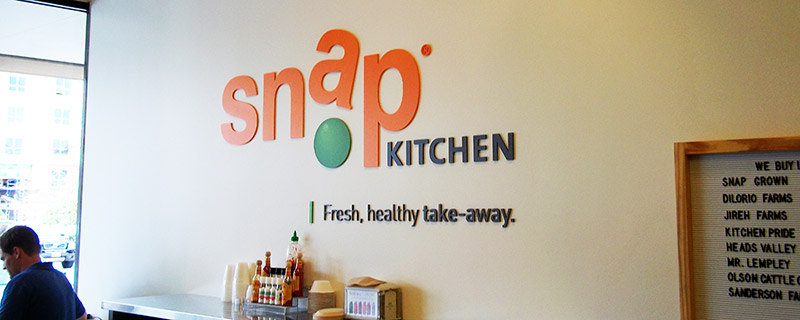 These are only a few examples of interior signs for your restaurant. Contact an account manager at Houston Sign today to discover other popular options that you may want to explore.
Exterior Restaurant Signage
Outdoor signs near your restaurant are a great way to increase foot traffic and help generate sales. Your exterior signage options include commissioning workers to tote coroplast signs near busy intersections, or posting yard signs if you're already located near a busy roadway.
Other popular outdoor options include feather flags, banners, sandwich boards (for pedestrians on sidewalks), wall-mounted signs, and branded window decals.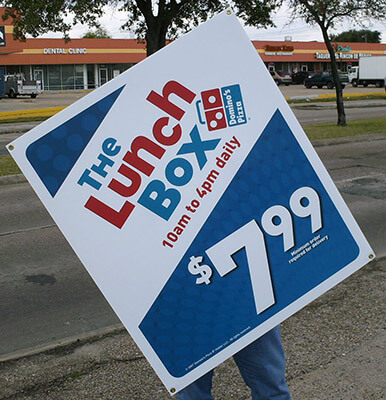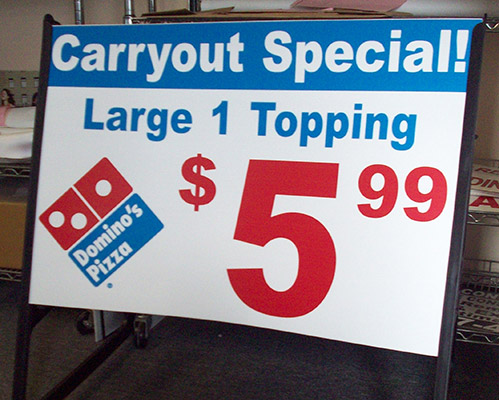 The list of outdoor restaurant signs in Houston goes on and on. Please contact a Houston Sign representative today for more information on popular signage options!
Get a Quote on Houston Restaurant Signs Today
Since 1946, Houston Sign Company has been serving the local community for any and all of its business signage needs. Every member of our team understands the stress that entrepreneurs take on to provide services and local jobs.
Contact us today to request a quote on your upcoming signage needs!