Car Decals, Vinyl Stickers and Magnetic Signs in Houston
Branding your vehicle, products, or equipment is an effective and cost-efficient way to improve your brand visibility. Contact Houston Sign today for a custom quote on vinyl stickers, magnetic signs, or car decals in Houston. Your bottom line will thank you later.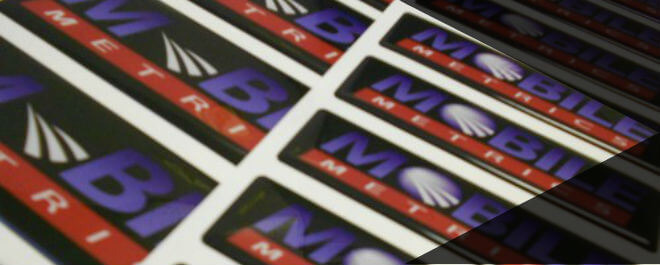 Decals & Vinyl Stickers
Whether you call them labels, bumper stickers or decals; Houston Sign Company can turn them around quickly at just about any size and for just about any application. Put your information on a product, put a label on your equipment or decals on your hard hat. Houston Sign Company can quickly turn around bulk orders for parking stickers, Point-of-Sale wall or window decals, or bumper stickers for a political campaign.
At Houston Sign Company we can make decals to any size, from large to small. We can cut these into special shapes or just cut these into squares or circles. We offer large quantities to smaller orders and can help determine the best material for how long you would like to use them. We can even make decals for your wall, cars, floors, and much more!
Magnets
Houston Sign Company also prints magnetic signs as tiny as a business card and as large as a magnet for your car. We can cut these to special shapes as well. These are not limited in colors so you are able to have anything you would like on these. Contact Houston Sign Company for your special custom decals and magnetics.
Check Out Our Previous Houston Car Decals and Magnets
We've created several Houston car magnets and decals for customers. Take a look at some of our previous work, then get a quote for yours today!