Whether for personal or business use, custom trailer wraps and decals are a great way to add a unique touch to any trailer. With their high-quality vinyl graphics and durable material, custom trailer decals from Houston Sign Company are a long-lasting and effective way to showcase a brand or add a personal touch to a trailer.
What are Custom Trailer Decals and Why are They a Popular Choice for Trailer Owners?
Custom vinyl decals are an affordable and creative way to make your trailer stand out from the crowd. They come in various sizes, shapes, designs, and colors that can be customized to match your style and personality. With custom trailer decals, you can easily transform your trailer's look in no time!
Not only does decal advertising look great, but it also provides protection against the elements and help keep your trailer looking like new for years to come. So if you're looking for a unique way to add some personality to your trailer, custom trailer decals are definitely worth considering!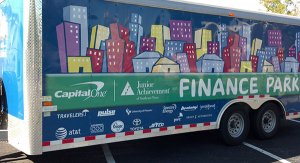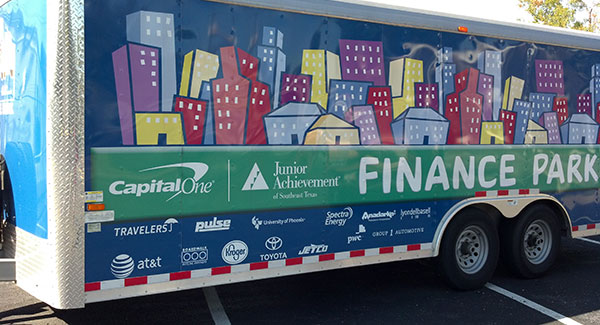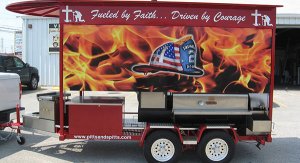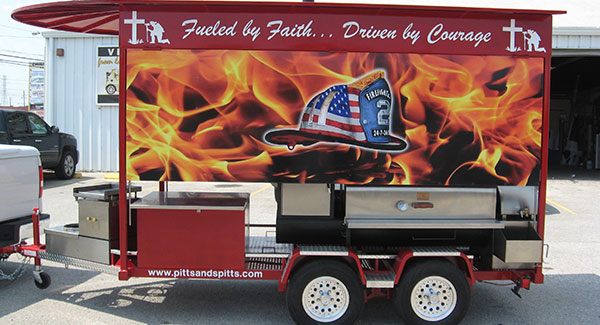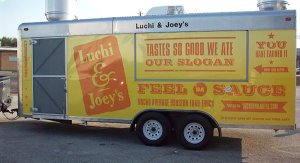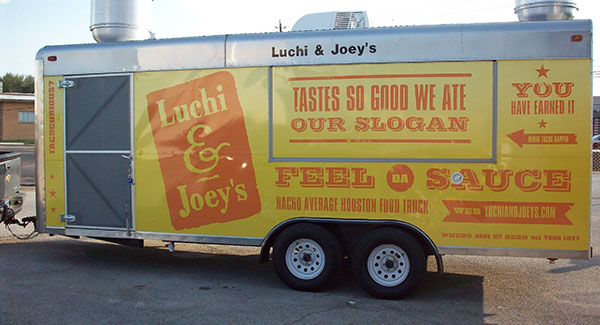 Types of Custom Trailer Decals and Wraps
Vinyl decals are a popular option for creating personalized quotes or unique graphics. Some common applications of custom decals for trailers include RV trailer decals, utility trailer decals, and cargo trailer decals. From landscaping businesses to food truck decals, there's a perfect option for every trailer.
Trailer wraps come in various sizes, including full wraps, partial wraps, and lettering.
Full Wraps: A full wrap covers the entire trailer from top to bottom in vinyl, providing a large canvas for eye-catching graphics and designs. Full trailer decals can be designed using photographs or existing company logos.
Partial Wraps: Partial wraps, also known as half wraps, cover only a portion of the trailer and typically focus on a company's logo and primary branding.
Cut Vinyl: Sticking with vinyl letters and logos instead of large wraps is an economical way to give your trailer a clean, professional appearance.
What Material Is Best for Trailer Decals?
The best material to use for trailer decals is permanent adhesive vinyl. The durable outdoor vinyl is ideal for trailers and RVs that frequently encounter extreme weather conditions.
Steps to Creating the Perfect Custom Trailer Decal
Determine the Purpose: Decide what message or information you want to convey with the decal. Is it for branding, advertising, or just for fun?
Choose the Right Material: Select a durable and weather-resistant material that can withstand the elements and last for a long time.
Measure the Trailer: Measure the trailer's dimensions to ensure the decal fits perfectly and looks professional.
Choose the Design Elements: Decide on the colors, fonts, and images that will make up the design of the decal. Consider the overall look and feel that you want to achieve.
Create the Design: Use a design software, pre-made templates online, or hire a graphic designer from your local signage company to create the design. Make sure the design is high-quality and visually appealing.
Get Feedback: Show the design to others and get feedback on it. Then, make any necessary changes to improve the design.
Print and Install: Once the design is finalized, print the decal on the chosen material and install it on the trailer. Follow the installation instructions carefully to ensure a smooth and seamless application.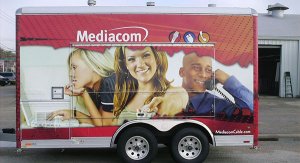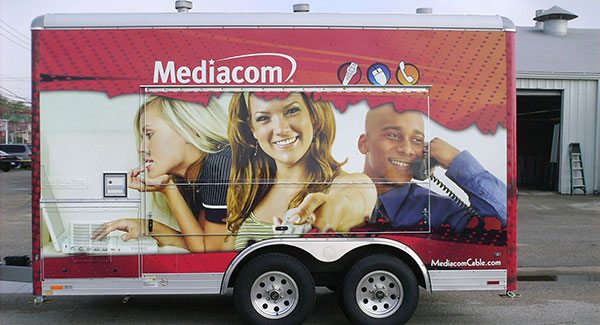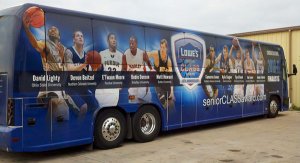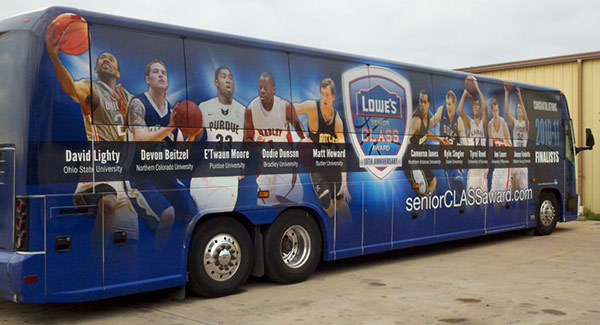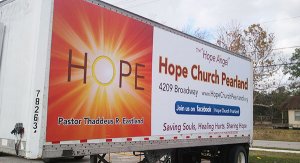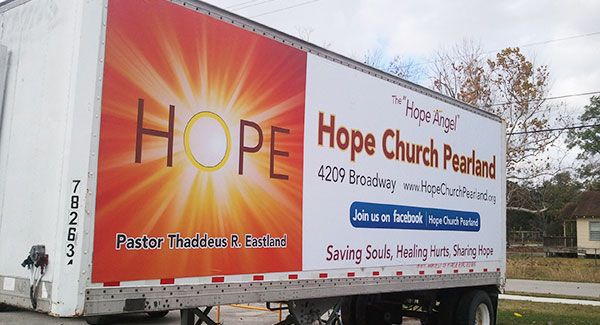 How Long Do Trailer Decals Last?
The lifespan of trailer decals depends on several factors, including the quality of the material, the location and conditions of use, and the level of maintenance. Generally, high-quality trailer decals can last up to 7 years or more with proper care and maintenance.
How To Keep Your Vehicle Decals Looking New
Trailer decals are a great way to customize and personalize your trailer. They are designed to be durable and long-lasting, but it is important to follow the proper maintenance to make the most of your investment.
Wash your vehicle regularly with mild soap and water.
Avoid using abrasive cleaners or tools that can damage the decal.
Dry the decal thoroughly after washing to prevent water spots.
Avoid parking your vehicle in direct sunlight for extended periods of time.
Wax your vehicle to protect the decal from UV damage and fading.
Avoid using pressure washers or high-powered sprays on the decal.
Clean any dirt or debris off the decal as soon as possible to prevent staining or discoloration.
Houston Sign Company Offers High-Quality Custom Trailer Decals
Houston Sign Company offers business stickers for trailers, allowing businesses to showcase their brand on the go. Our auto graphics and decals are made of high-quality vinyl, which provide a snug fit and long-lasting durability.
Whatever type of trailer you have, use Houston Sign Company to create your custom graphics, and request a free quote when you're ready!