Need Vinyl Office Wall Murals for Your Business?
Houston Sign Company has you covered. Wall wraps cover a wide array of graphic display. Houston Sign Company has the equipment to print wall decals, vinyl wall murals, full wall decals, wall overlay panels and much more.
Interior wall wraps can serve as long term office decor or custom point of purchase signage. Custom business wall decals can include logos on the inside of your office or corporate entry, visually stunning mission and vision statements, branded city skylines, local landscapes and more.
Modern Wall Murals to Position Your Brand
Vinyl wall wraps can help you position your brand in the mind of your customers. This will help amplify the brand graphics and imagery that you put to use. Some common applications of our partial or whole wall wraps include: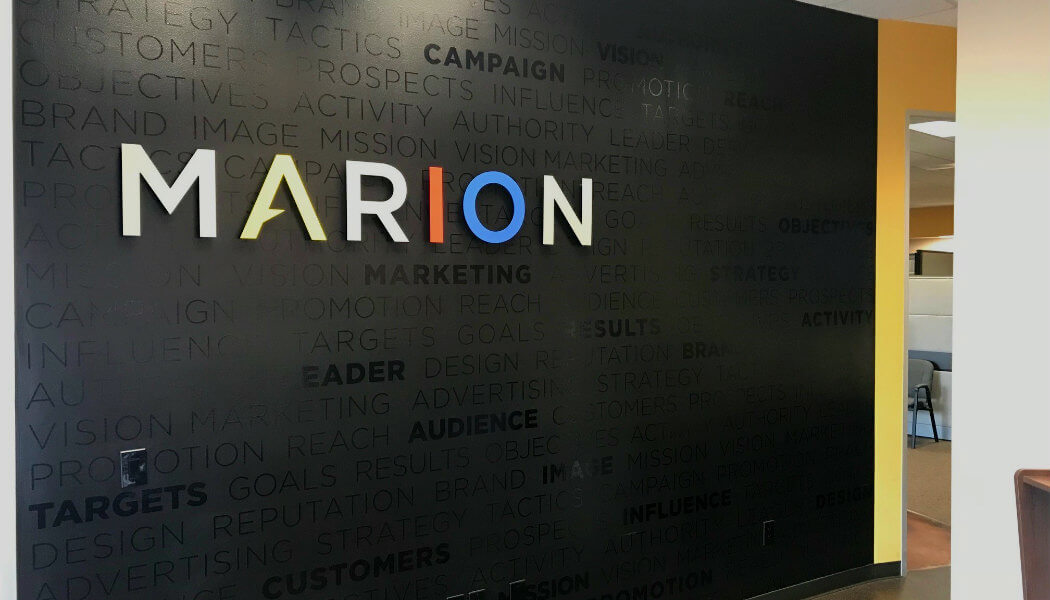 Custom Wall Decals for Business
Houston Sign Company can help design, produce and install your business wall graphics. Anything from short term usage to permanent graphics, they are guaranteed to make your wall stand out and POP from the rest. Corporate wall decals can benefit clients, vendors, and employees.
Our custom wall decal printing capabilities help turn your office into a highly professional and productive setting. In his book, The Best Place to Work, Ron Friedman, Ph.D. highlights a 2011 study that shows rooms with indoor plants can help improve performance on work that needs concentration and sustained attention. Mr. Friedman also suggests that pictures of landscapes can help reduce anxiety. Imagine the impact that incorporating environment wall graphics into your business setting will have.
To learn more about Houston Sign Company's wall graphic printing options and pricing, contact us today.

Wall Cling Murals for Schools
Vinyl wall art companies are frequently leveraged for in-school projects. Libraries, cafeterias, and even gymnasiums often feature environment-specific graphics that help establish the proper etiquette for each room.
Wall graphics for schools can also be used to build school spirit and pride! The impact of including a visually brilliant sports graphic at one of your school's sports venues cannot be overstated. Along those lines, we encourage using motivational vinyl quotes for school training gyms as well. See our broad selection of school signage today!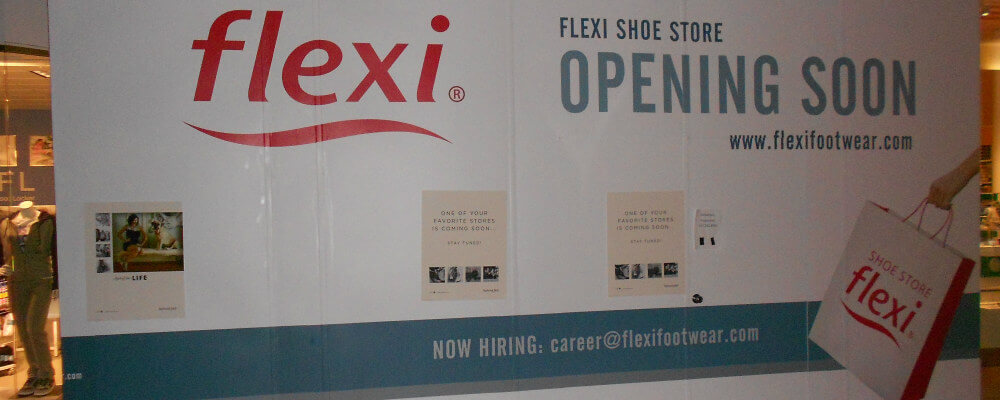 Custom Removable Wall Decals
Houston Sign Company can also print complete wall coverings on reinforced banner material, styrene, coroplast, and other materials. These capabilities are great for seasonal retail store wall murals, seasonal or temporary promotional point of purchase graphics, or "Coming Soon" displays for mall storefronts. These temporary solutions are a great way to optimize the experience for your customers and future customers.
Houston Sign Offers Wall Wrap Installation Services
We provide custom full wall decals and installation services that can handle the process from start to finish. It's quite possible you already have an image in mind for your school or office wall graphics, but we recommend using our expert in-house design team as well. We can help generate the most stimulating ideas based on the location and size of your wall, and the messaging you'd like to communicate.
Do you want your custom vinyl wall wraps to last? Vinyl wall mural installation is surely harder than you think. Self-installation can lead to air bubbles, an unlevel design, and a host of other issues. Let the experienced team at Houston Sign manage your custom wall vinyl installation for a quality product that lasts!
Contact one of our account managers for more information about our wall mural installation services today!