Turn Your Commercial Vehicle into A Moving Billboard with Vehicle Wraps in Houston
As the largest city in the state of Texas and the fourth largest in the United States, Houston has become a critical hub for business and entrepreneurial activity. The Bayou City has a population of over 2.2 million and is home to thousands of small businesses.
Houston Sign Company services all cities in the Greater Houston area. When you choose one of our top-tier vehicle wraps, you are guaranteed phenomenal advertising power on the roads and authentic brand awareness.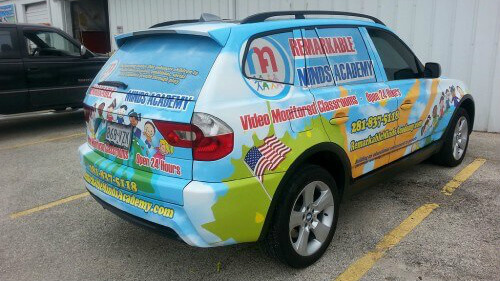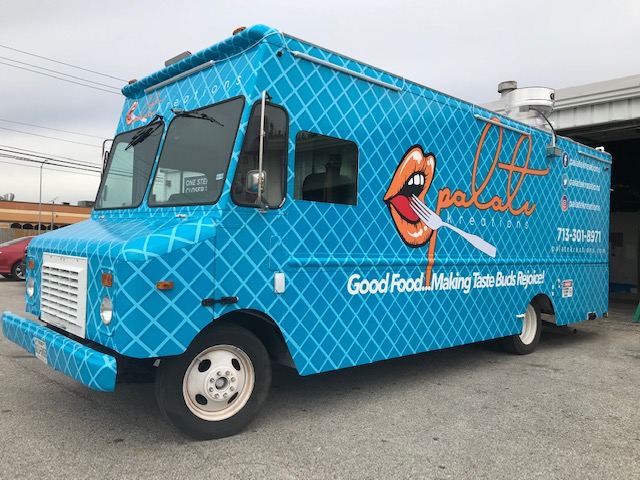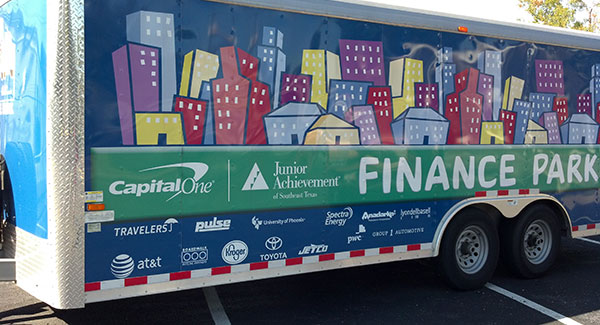 Professional Vehicle Wraps in Houston
Products like vinyl fleet graphics and full Houston vehicle wraps are all the rage among local businesses. You see wrapped cars and trucks everywhere — realtor cars, plumbing vans, delivery trucks. The most important benefit of putting fleet graphics and vehicle wraps on your car is getting more visibility for your brand.
Houston Sign Company specializes in the graphic design, printing, and installation of vehicle wraps for cars, trucks, vans, food trucks, trailers, box trucks, and more. We take wrapping seriously! Our products are unparalleled in creativity and quality, and we give each job the personal attention you deserve.
Do not let a missed opportunity drive by! Marketing with a vehicle wrap is an excellent choice.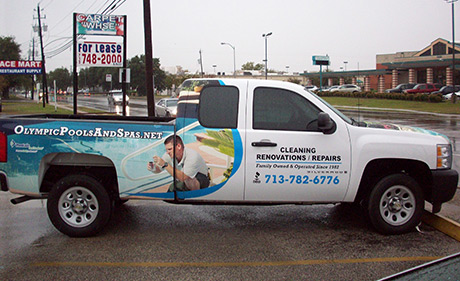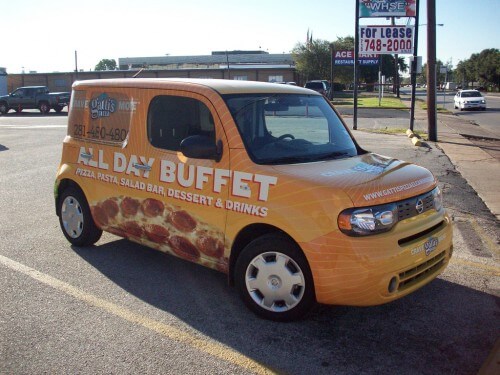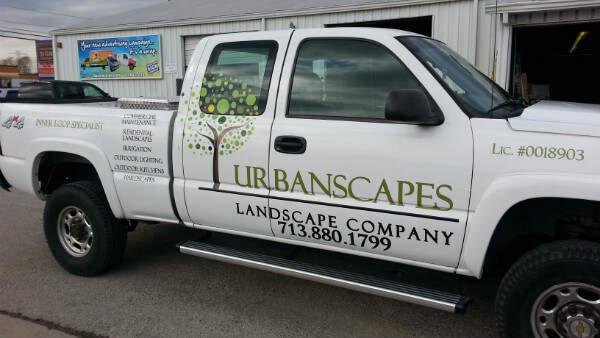 Branding your vehicle with budget car wraps is a cost-effective way to get your company noticed. Applications can go beyond a simple company name, phone number, and professional license. Good graphics can deliver a strong message about your business again and again. Ask us today how we can save you money by working with your marketing budget.
Our Houston Vehicle Wrap Capabilities
Houston Sign Company can help you achieve your advertising goals with the following body wraps.
Box Truck Wraps
Food Truck Wraps
Van Wraps and More!
From company cars to service vehicles, from big to small, from Mini Coopers to Sprinters — we have your fleet graphics and vehicle wraps covered! In addition, we provide customizable vehicle wrap designs so your work vehicle can adhere to brand style guidelines.
Houston Sign Company has been doing car wraps for decades. As a result, our installation team has tremendous experience doing Houston vehicle wrapping for most makes and models. It's this expertise that ensures you are in the best hands with us.
Houston Sign Company uses top-notch materials. We strictly work with 3M Controltac with matching 3M laminate for all vehicle wraps. 3M Control Tac leads the industry in wrapping materials. Vinyl wraps outperform painted surfaces on your vehicles in regards to both pricing and salvage value.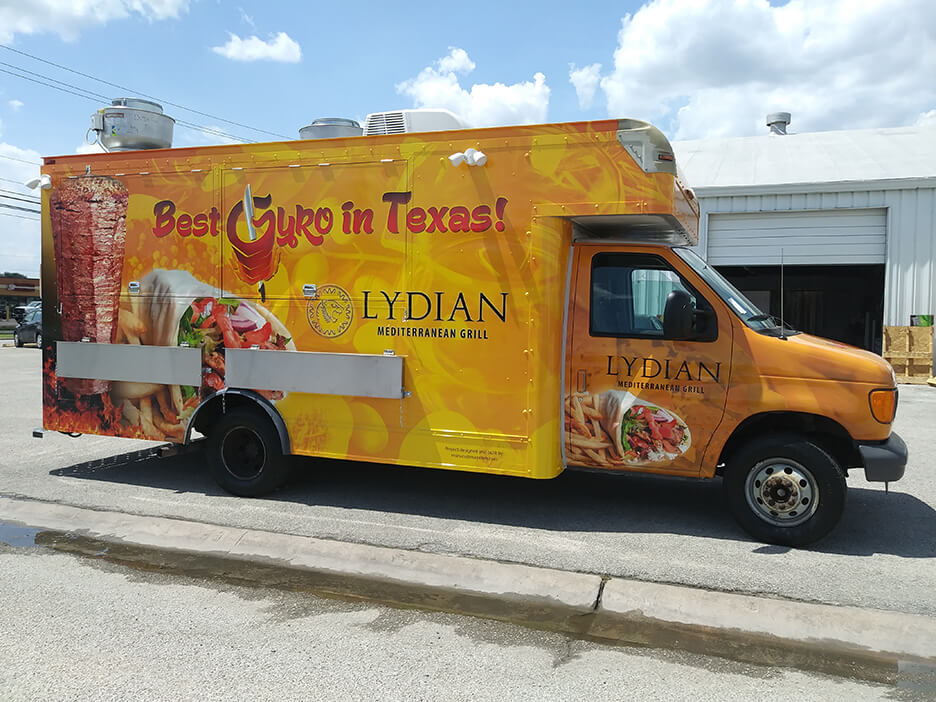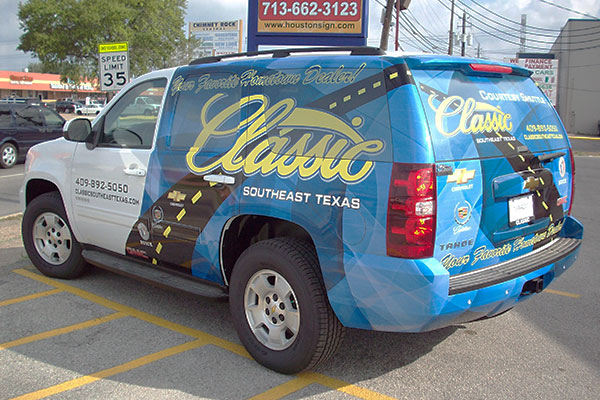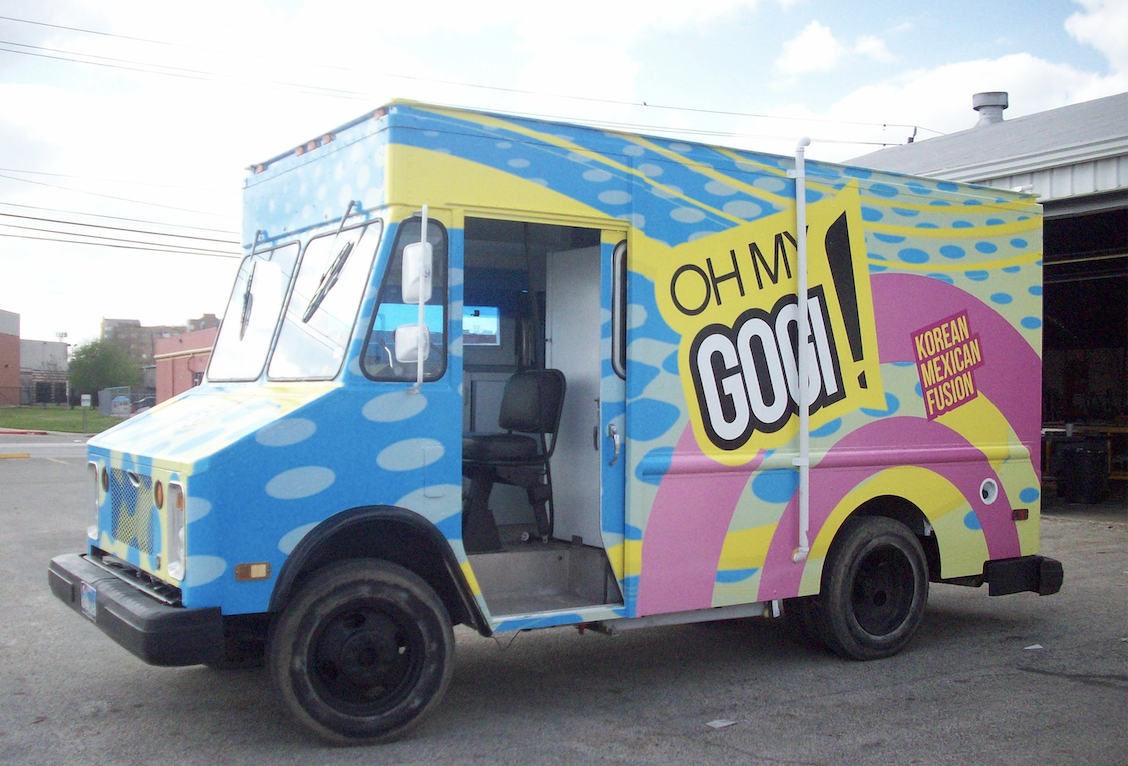 Getting Started with Your Vehicle Wrap Is Easy!
Give us a year, make, and model of your vehicle, and your personal account manager can get you all set with your vehicle marketing needs.
We offer a 3-year limited warranty on our installations to give you the peace of mind of going with a reputable company. Our reviews don't lie — we hold the bar high when it comes to service.
Houston Sign Company is happy to get you started on transforming your company vehicles. Call us today at (713) 701-9741 or contact us online for a free quote.