Interested in learning how to get a wall mural for your business? Wall graphics can help take your workspace's interior to the next level. They're an impressive and aesthetic way to leave a lasting impression on your customers.
Discover some tips for building your brand with custom vinyl wall wraps and beyond! Go from simple, framed pictures to wall murals and notice the difference!
Benefits of Wall Wraps for Your Business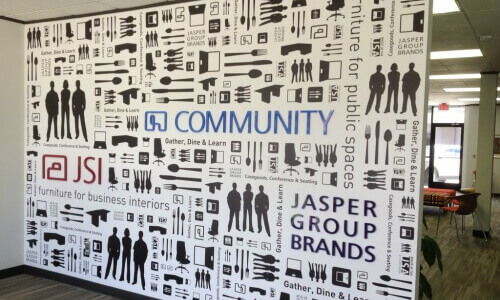 Look at how this type of branding makes a huge impact!
Revamp Your Interior
Wall wraps can truly transform your reception area, showroom, office, conference space, or an entire building. And this revamp can be done relatively quickly. There's no need to remodel or repaint. If you need a change of scenery, you don't have to make a mess. There's an affordable and efficient way to add some spark and unique flair.
If you're looking for something to complement your new wall wrap, browse Houston Sign's selection of custom office wall signs for some ideas.
Get Consumers Ready to Buy
Do you want to know how to grab attention? Ready to pull more consumers into your storefront? Whether you're a bakery, outfitter, dentist office, or insurance firm, it's time to rethink your space. Your brand has the power to attract and persuade! It just needs to be seen.
Creative wall wraps can convince passersby to enter your establishment and spend money. You can use photos of people using your products and services to capture larger than life moments. Let your voice be heard! Loud and clear!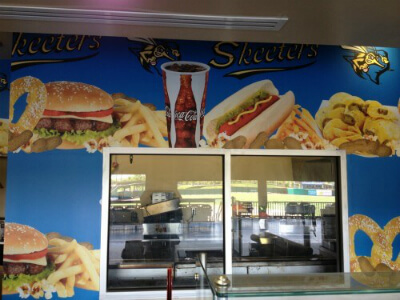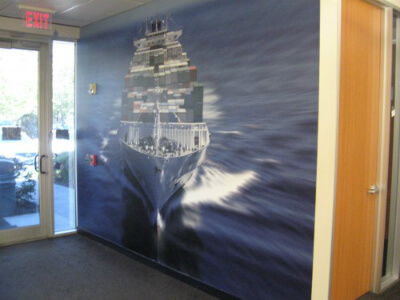 You might feature busy moms wearing your athletic gear. If you're a restaurant, pick your best-selling lunch item to feature. You'll have consumers drooling in no time!
Inform Your Consumer
Houston Sign Company can create and install informative wall graphics for you. You might need church or school signs and graphics. Maybe you own a spa or gym. Whatever your organization, you have a story to tell. And consumers are interested in it.
You could explain the history of your company with a wall wrap. Suddenly, a dim and boring hallway becomes an engaging timeline! Another option is to educate your consumers. Let them have a "behind the scenes" peek of your product or service.
Highlight what's special about your business. Draw attention to awards, community involvement, or even local sports teams you support. So many possibilities!
Check out Houston Sign's wall wraps. Start dreaming about your work environment. How can you make it more educational, inviting, exciting, and even coherent in color and design? Let us help you today!
Take Your Brand Outside
It's common to see wall wraps used for outdoor advertising. The planet grows busier and more distracted by the day. So, exposure is key! This may be the perfect way to literally get your brand out there.
You'll reach old customers and new ones. A creative display that focuses on your product, service, environmental message, etc. can speak volumes in a crowded world.
How to Make a Wall Mural from a Picture
Learning how to make a photo into a wall mural can help you transform a personal favorite into a powerful business tool. Houston Sign makes the process easy!
Choose your size, material, colors (black and white, filters, etc.), and we'll recommend protective coats for high-traffic areas. Most importantly, select the photo you'd like to work with. Our experts will work with you to crop, edit, and highlight what's important.
Contact us today to start the process!
How to Install a Vinyl Wall Mural
It's important to understand your surface. Different paints and surfaces work better with wall murals. You want your walls to be as smooth and spotless as possible. And it really takes an expert hand to eliminate those frustrating bubbles and creases.
As you turn your photo into a wall mural, consider using Houston Sign for professional installation. We provide custom full wall decals. And we can take you from start to finish. We're experienced in handling wall mural installations that last.
Contact Houston Sign Today to Brand Your Business with Wall Wraps!
Our team can assist you during any phase of your business project. Whether you're a startup daycare center or a new sports bar hitting the town, we're here for you. We've got ideas. We know you do, too. Let's put them together and make something extraordinary.
Contact Houston Sign today to start building your brand with wall graphics!