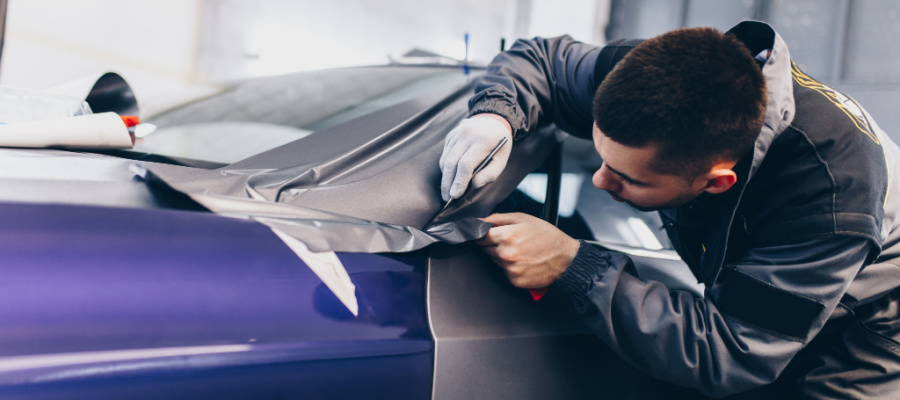 If your business requires a fleet of vehicles, then one of the best ways to grab attention, build brand awareness, and give your company a sense of professionalism is by adding auto graphics to them.
Auto graphics are simple and affordable, yet they're also highly effective at catching the eyes of potential customers and letting them know who you are and what you do.
There are several reasons to consider updating your vehicle fleet's auto decals and graphics.
Why You Should Consider Updating Your Fleet's Auto Graphics
If you are not currently able to afford new company vehicles, you can still easily update and upgrade them with new graphics. Updating your commercial fleet graphics is one of the simplest ways to improve your business in a hurry.
Old graphics eventually require replacing. Years of exposure to the elements will wear those graphics away, and that cracked, faded, weathered look will ultimately become a reflection of your business to the public.
Design styles also change fairly quickly, causing your auto graphics to look dated. You want both potential and current customers to believe you're keeping up-to-date with your practices, and new auto graphics can do just that.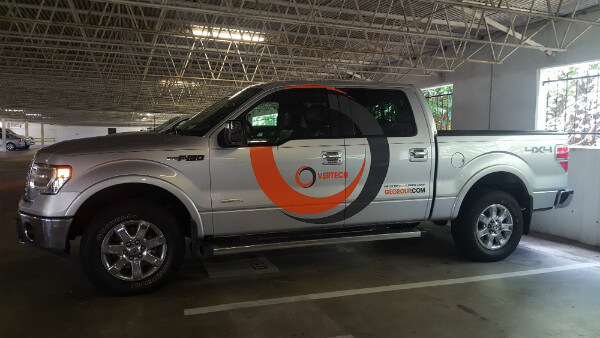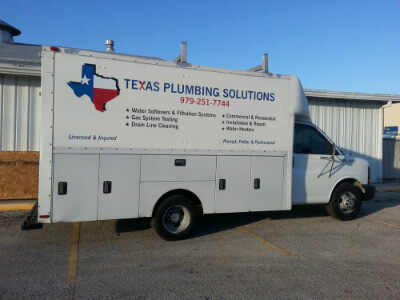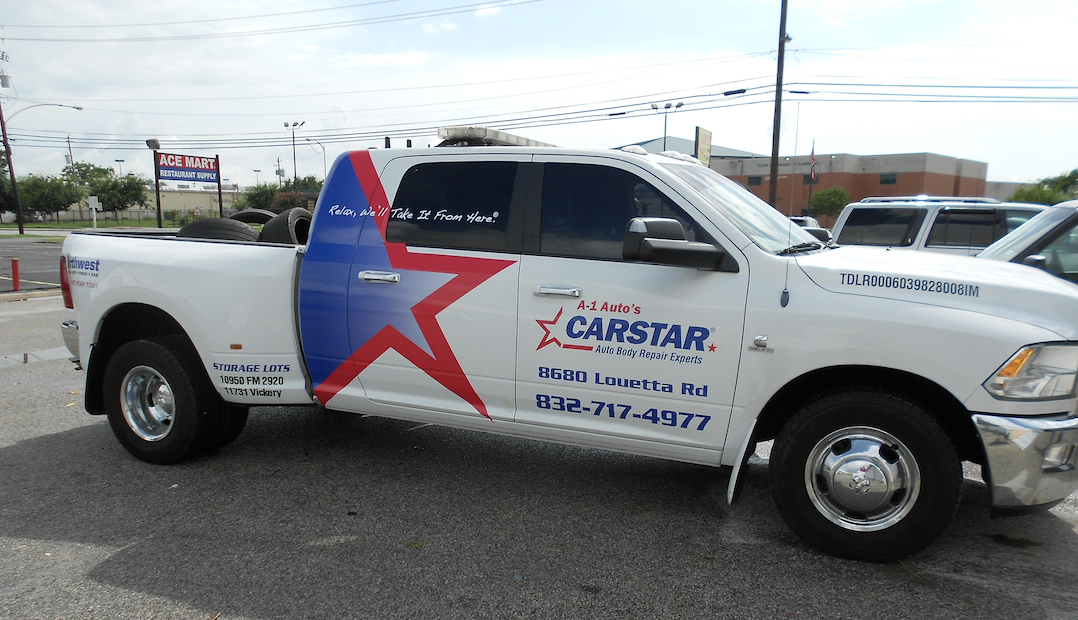 In the market for car wraps in Houston? Contact us today!
Benefits of Using Auto Graphics for Marketing
Auto graphics are a clever way to advertise your company to the public. If you don't already have your vehicle fleet outfitted with them, consider the benefits of adding graphics to your vehicles:
A Moving Billboard
Stationary advertising needs potential customers to pass by it and take note. In contrast, your vehicle fleet can pass by customers in any location, catching their attention as it moves about town. Therefore, you don't need to find the perfect placement for an auto graphic because it can travel anywhere.
One-Time Cost
Nearly all forms of advertising require recurring fees to remain effective. Once you've got auto window decals and graphics on your vehicles, you've paid as much as you'll ever have to.
Non-Intrusive Advertising
Everyone has felt bothered by the intrusiveness of ads before, but this isn't the case for vehicle graphics. Auto vinyl graphics are a subtle form of marketing, yet they manage to advertise for you all day long.
Auto Decals vs. Wraps vs. Magnets
There are three major types of auto graphics: decals, wraps, and magnets. Each application has its specific purpose.
Auto Decals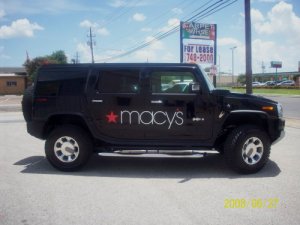 Vehicle decals can be promotional or informative — or both. They can be placed on virtually any part of the car, and they come in various sizes. With the right tools, the decal can be easily removed without damaging your vehicle. On top of that, vehicle decals are awesome because they're cost-effective on a budget!
Learn how to apply a vinyl decal to a car window.
Magnets
Car magnets may not have the size and design options of a decal, but they are easily movable and infinitely reusable. If your business vehicle doubles as one for personal use, with magnets, you can transform it into a member of the fleet in the morning and back to your personal vehicle at night.
Wraps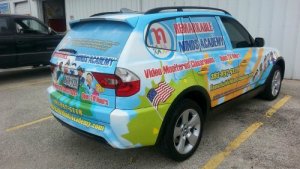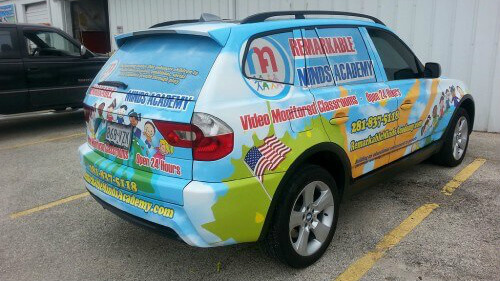 Perhaps the most eye-catching option is the vehicle wrap. Truck wraps can transform the entire appearance of your vehicle and allows for all kinds of design concepts. This option is semi-permanent, however, which is not something that all business owners may be looking for.
Partial vs. Full Auto Decals and Graphics
If you're unsure whether to choose a partial or a full vehicle wrap, partials offer a budget-friendly option, and they also leave space for additional graphics during special promotions. Full wraps, however, may require a total commitment to your messaging, but they can really draw the kind of attention you're looking for.
Houston Sign Auto Decals Can Fulfill Your Branding Needs
Are you interested in affordable vehicle wraps and custom auto graphics near you? We can help! Houston Sign Company is happy to get you started on transforming your vehicle fleet. So give us a call today at (713) 701-9741.