It's not that you don't want quality wrap design. You're just in search of car wrap deals that suit your small business budget! We hear you loud and clear. Today we answer your questions about getting a vehicle wrapped without breaking the bank.
First, understand that head-turning, affordable car wraps are in your future. Let's think about budgets and overall value. And then we'll jump into how the process works.
How Much Is a Vehicle Wrap?
The first question on your mind likely centers on your budget. What can you afford? Full custom car wraps cost anywhere from $2,500 to $5,000. Maybe you have that to spend, maybe you don't. Never fear. Affordable car wrap prices await!
We can't speak for every vehicle wrapping service out there. But here at Houston Sign, we provide examples of our previous work, then you can tell us what you like. We're upfront about our costs.
Budget-friendly vehicle wraps graphics don't have to be low quality, but they usually require a partial wrap and simple design. Whether it's $350, $2,500, or beyond – we work with whatever budget you have.
Are you already interested in what we can do for you? Contact Houston Sign today!
Are Vehicle Wraps Worth It for Businesses?
Great question. A vehicle wrap may not be the first marketing strategy you think of. Research estimates that an individual vehicle graphic can garner between 30,000 – 70,000 impressions per day. Even the low end of that range may appeal to you.
To boot, mobile marketing is an effective supplement to billboard and sign advertising. You're making it a point to include yourself in the everyday flow of life. It's about immersion. You're not just relying on customers to happen upon your marketing collateral. You're literally moving among the masses.
Keep in mind that it's not all about immediate sales. Brand awareness is a huge factor in business. Sure, people may not need your services right now, but when they do, your brand name will seem familiar because of your commercial car wraps or truck wraps. They've seen them time and again, scooting around town or stuck in traffic. Popular wrap options include:
Being seen and remembered provides tremendous value for your company. In this way, your truck wrap cost is easy to justify.
Getting Your Vehicle Wrapped on a Budget
Here's our process for providing the best vinyl wrap for your budget!
1. Start with Your Budget
Say you're coming in looking for affordable truck wraps. We're already on the same page. We respect you for hustling and doing business the right way. You're carefully planning out what you can spend, and we're going to respect that budget. You tell us what you can spend, and we'll give you options from there.
2. Select from Previous Vehicle Wrap Examples in Your Price Range
We've completed plenty of cost-effective vinyl wrap designs from $350 and up. Houston Sign can give you a great selection of vehicles that we have custom-tailored to stay within marketing budgets.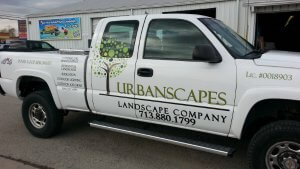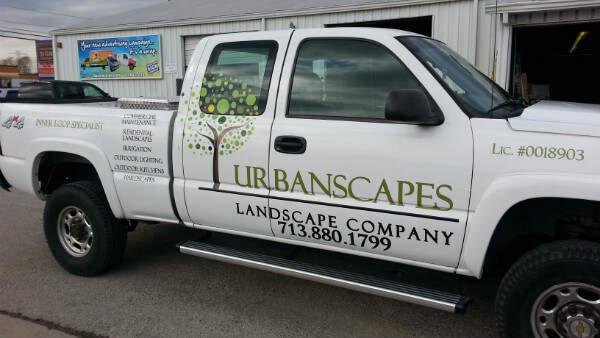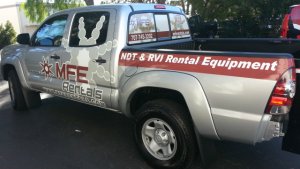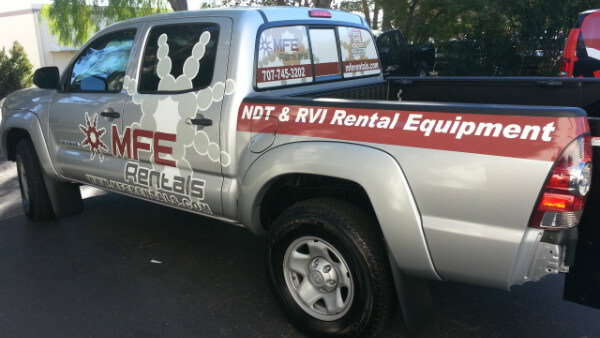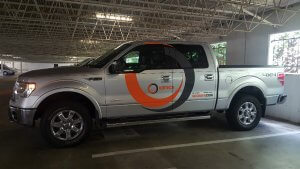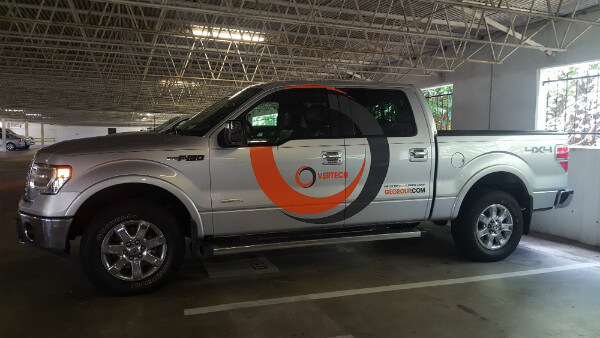 We'll customize from there. Bottom line? You'll have a good idea of what to expect. We're not shy about our previous projects. We want you to see them and understand what we can do for you.
3. Submit Non-refundable Art Deposit
We've said it, and we'll say it again. We can design to fit any budget. All we ask for is a non-refundable art deposit for the graphic design costs that we incur. In the end, this comes off the overall price of your car wrap project. With this deposit, our designers get to work creating graphics that fit within your budget.
4. Edit and Finalize Artwork
Next, our graphic design team will send you proofs. You can request edits and adjustments as needed.
This part of our process focuses on delivering what you need and want (to stay within budget). Your involvement is critical because you understand your brand better than anyone.
5. Pay for and Complete Affordable Vehicle Wrap
Now we're ready to schedule your installation. Once the artwork is approved, we will get your order finalized and over to our installation manager to reserve a date. We have been providing vehicle wraps on a budget for years, and this process is designed to keep your job moving so you can take advantage of your new wrap as soon as possible!
We're not trying to ping you with hidden fees. We'll give you our best work, and we'll do it with your budget in mind. How does that sound?
Contact Houston Sign Today for Your Commercial Vehicle Wrap Needs
Give your small business or established company a voice – on wheels! It's a fantastic way to get active (literally) in the community. Brand recognition is a powerful thing.
Learn how we can help you put your vehicles to work today! Browse Houston Sign's selection of commercial vehicle wraps in Houston. We look forward to talking with you about your vehicle graphic needs and budget.