Custom yard signs are an excellent way to showcase school spirit and pride. They can be designed to fit any occasion, from welcoming new students to celebrating graduation.
The Importance of School Spirit
School spirit is the emotional connection and pride that students, faculty, and alums feel toward their school. It is a crucial aspect of education that promotes a sense of community, unity, and belonging among members.
School spirit also has many benefits for students, including increased motivation, engagement, and academic achievement. In addition, it fosters a positive school environment that promotes social connections, teamwork, and leadership skills.
And what better way to boost school pride than with custom lawn signs? Corrugated plastic signs can be a cost-effective and simple way to promote school events, fundraisers, and other initiatives.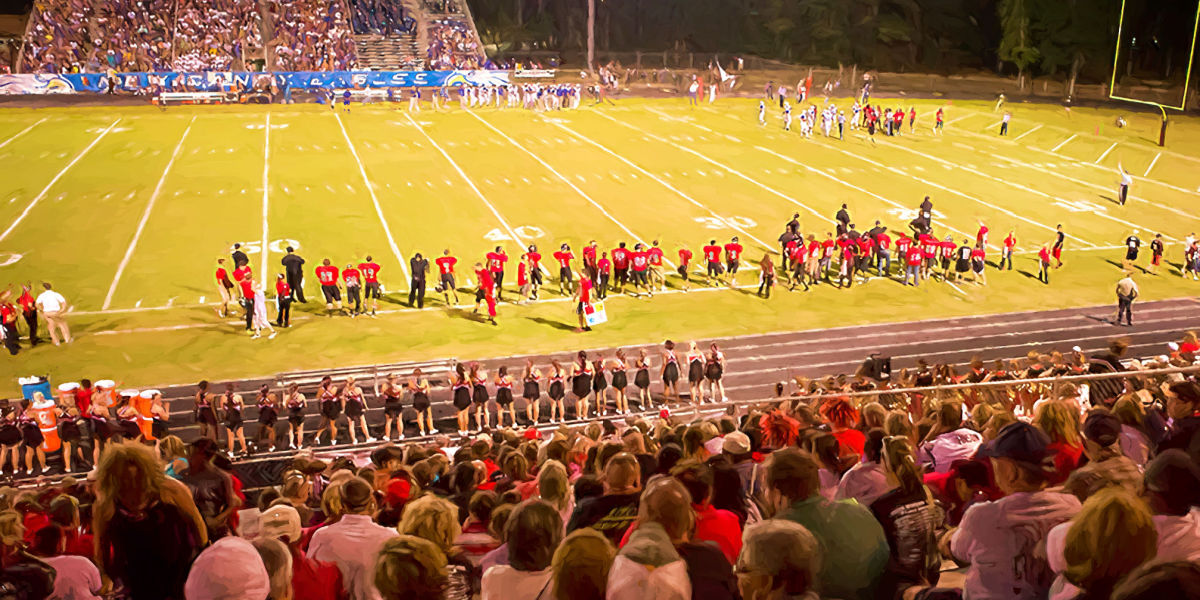 Ways to Boost Your School Spirit with Lawn Signs
School spirit is not limited to attending games and events, but it also involves supporting and promoting the school in various ways. For example, custom yard signs are an effective tool for showcasing school spirit and pride. They can be displayed in front of homes, businesses, and school premises, creating a sense of community and pride.
Raise Funds for Your School with Fundraising Yard Signs
Do you need to raise money for your booster club or sports team? Consider school spirit signs! Encouraging participation and engagement from the community is essential for the success of any fundraising campaign. One way to do this is by involving students in the distribution of yard signs. Selling personalized school signage to friends and family not only raises money for your organization but also builds spirit within the school. In addition, displaying branded spirit signs in front yards around town will undoubtedly foster a sense of community.
Custom Lawn Signs for Student Photo Ops
School spirit signs also serve as a fun and unique photo opportunity for your student. Whether it's the first day of school, the first home game of football season, or the morning of graduation, posing next to your custom yard sign is the way to go!
Browse Our Online Store to Shop Spirit Signs Now
Designing Custom Yard Signs for School Spirit
When creating yard signs, it's important to choose the right colors and fonts to ensure that they are eye-catching and easy to read. Many sign-making companies offer free school spirit sign designs that can be personalized to promote school spirit events.
Graphics
Adding school mascots and logos to your custom yard sign is a great way to show school spirit. Many sign-making companies offer custom-designed yard signs that incorporate your school's logo, colors, and text. Some companies like Houston Sign even offer custom die-cut yard signs in your school's mascot or design shape.
 Text
Don't forget to include catchphrases and slogans on your coroplast yard sign. By incorporating this text into your yard sign, you can create a design that not only shows your support for your school but also inspires others to do the same. Some popular school spirit slogans include:
Home Of A [Mascot]
Proud Parent Of A [Mascot]
Let's Go [Mascot]!
Mascot Name
Player Name and Number
School Name
Graduation Year
Making Sure Your School Spirit Sign Stands Out
We can all agree that custom yard signs are a fantastic way to show school spirit or support for recent graduates. However, when placing and displaying this outdoor signage, it is important to select the right location. Most homeowners place their signs near their front porch or doorstep — but another great spot is on curbsides, as they are easily visible to the whole neighborhood. Just make sure they are placed at a height easily visible to pedestrians and drivers.
Ensuring the visibility of custom yard signs is crucial for their effectiveness. Lighting such as spotlights can also help increase visibility, especially during nighttime hours. In addition, using bright colors and bold fonts can make the signs stand out and catch people's attention.
 Shop Our Online Store for School Spirit Yard Signs
Show your school spirit and support with Houston Sign Company! Our team provides quick, professional, dependable service you can trust. With our quality materials and eye-catching designs, you can be sure that your school spirit will be seen by the whole neighborhood.
Browse our online store now for the perfect yard sign to show off your school spirit!