Food truck wraps are a great way to promote your business and get noticed. They provide a unique and eye-catching way to advertise your restaurant on wheels while protecting your truck from the elements. From full-color graphics to simple lettering, Houston Sign Company's food truck wraps have the potential to make a big impact on your business.
Houston Food Truck Wraps and Graphics
Custom vinyl wraps for food trucks are becoming increasingly popular as a way to stand out from the competition. With custom vinyl wraps, Houston food truck owners can create a unique look that reflects their brand and style. Not only do they look great, but they also protect the truck from wear and tear.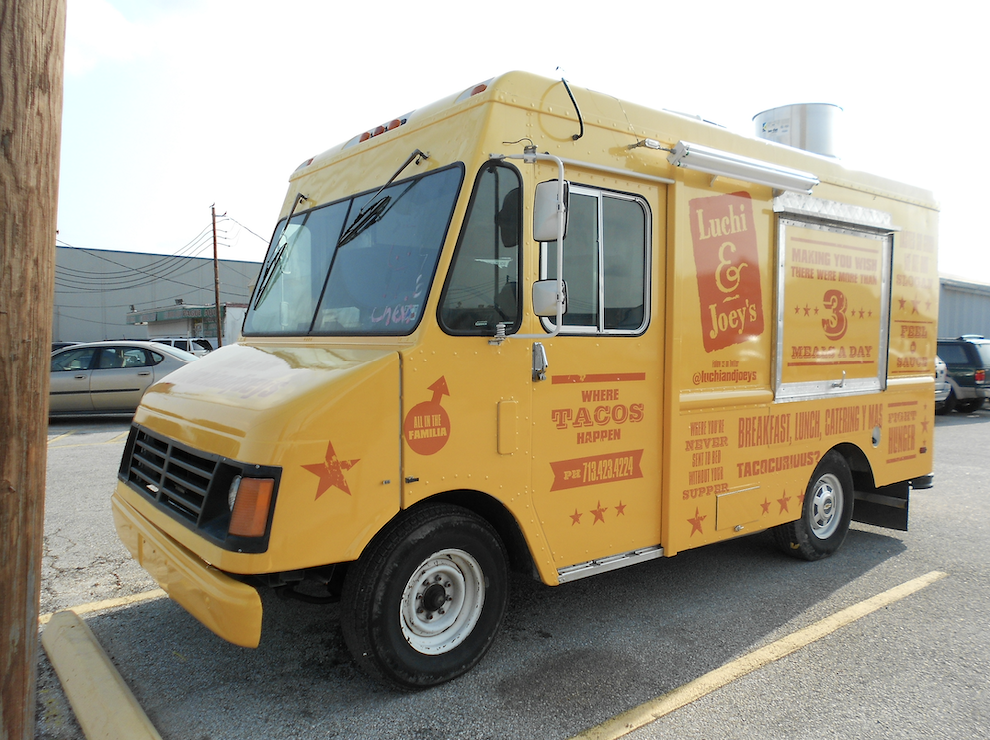 Whether you're looking for a full wrap or just some accent pieces, vehicle wraps are an excellent way to make your food truck draw in foot traffic. With the graphic design team at Houston Sign Company, we can create an eye-catching look that will have customers lining up to try your delicious creations!
Benefits of Custom Vinyl Wraps for Food Trucks
Vinyl food truck wraps offer many benefits, including increased visibility, brand awareness, and protection from the elements. With custom food truck wraps, you can create a unique look for your business that will make it stand out from the competition. Plus, custom food truck graphics are easy to install and maintain, making them an ideal choice for any business looking to increase its visibility and reach more customers.
Options For Food Truck Wraps in Houston
Whether you're looking for a partial or full wrap, Houston Sign Company has plenty of options available to make sure your food truck looks unique and stands out from the competition.
Partial Wraps – With partial wraps, you can easily customize the look of your vehicle with minimal cost and effort.
Full Wraps – On the other hand, full wraps offer more coverage and can be used to create more elaborate designs that will truly make your food truck stand out.
With so many options available, you'll be sure to find something that fits perfectly with your business's goals and budget.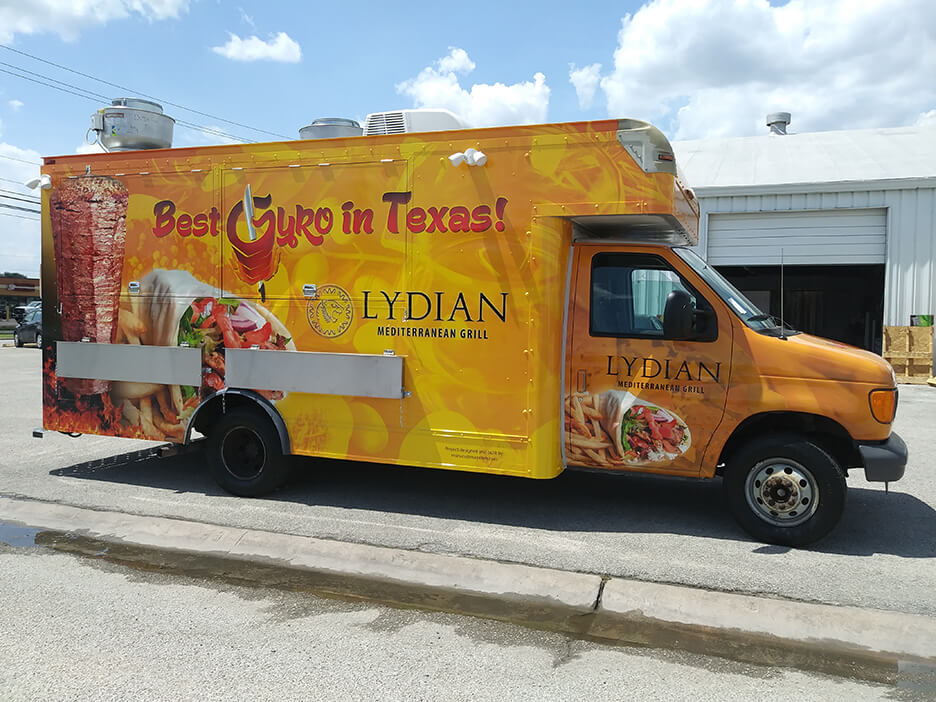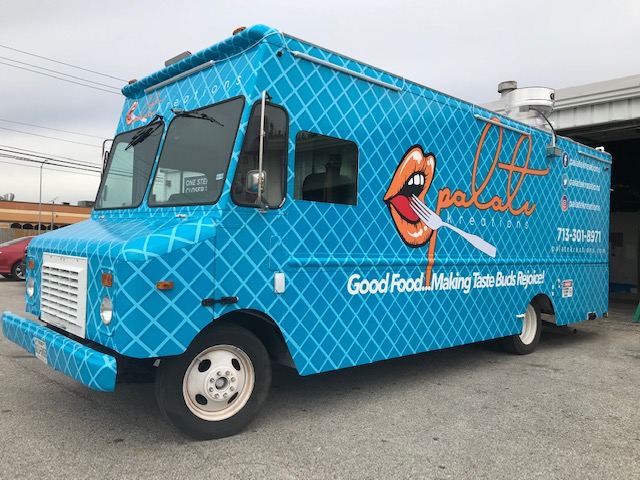 Contact Houston Sign for Custom Food Truck Wraps Today!
Vehicle wraps are an important marketing tool for food truck owners in Houston and surrounding communities. At Houston Sign Company, we have various kinds of food truck wraps and graphics available. In addition, we also offer different types of commercial car wraps, trailer wraps, fleet wraps, Houston car decals, and more. With 75+ years of experience and a professional staff, Houston Sign Company will assist you every step of the way.