Election campaign signs can help citizens in your region or locale know who to research, but they aren't limited to yards. While small and large campaign yards signs are what you're most familiar with, you can also mobilize your campaign signage by using these clever political campaign marketing techniques for the upcoming election.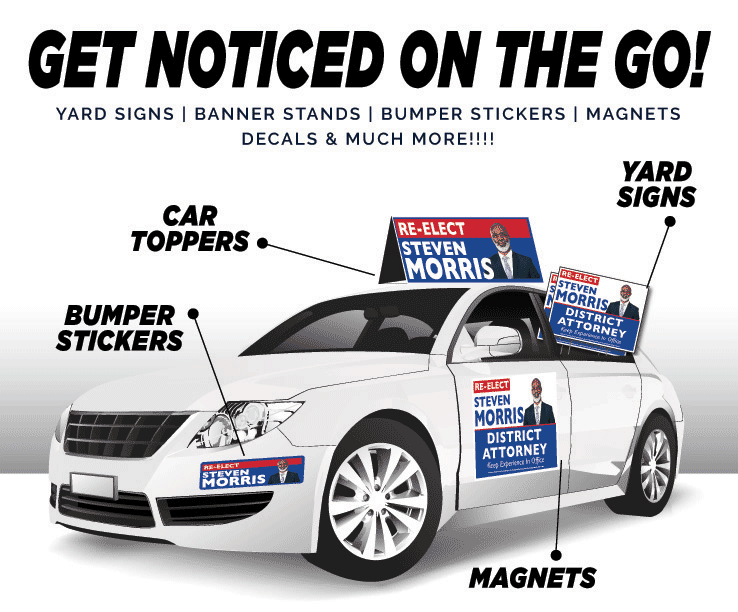 Don't wait for voters to pass your static signs at high speeds. The Houston commute can be relentless, and as the old adage goes – you're not sitting in traffic, you are traffic. Use that fact to your advantage by leveraging political bumper stickers, custom car toppers for campaigns, campaign car magnets, and keeping election yard signs in your arsenal.
Campaign Yard Signs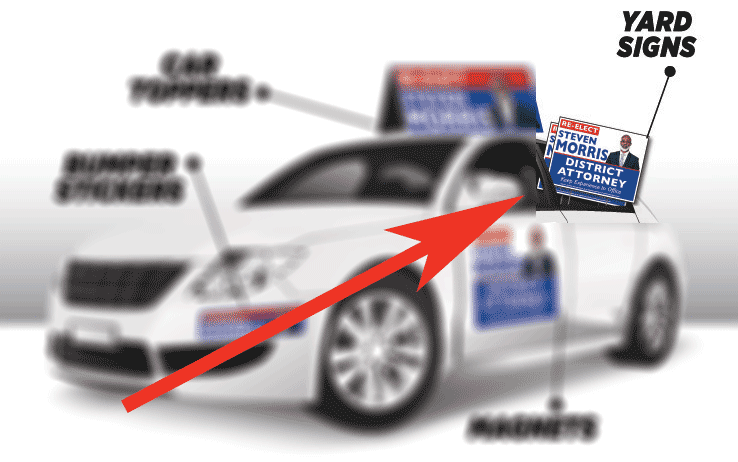 Election yard signs in Houston are an effective way to spread awareness of your candidacy. Corrugated plastic, or coroplast, is a cost-effective material for outdoor political yard signs that need to last several months out in the elements. At Houston Sign, we can produce Houston campaign signs in full color at sizes from 12″x18″ to 48″ x 96″.
Custom Car Toppers for Campaigns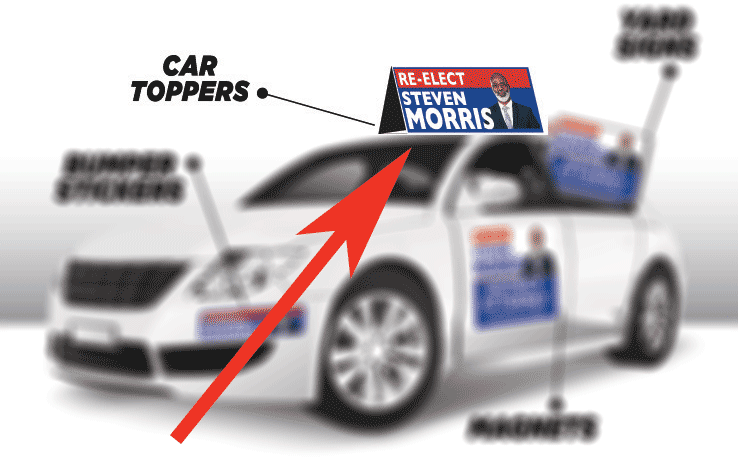 Car toppers are an eye-catching technique for spreading the word about your candidate in an upcoming election. These types of campaign signs break the side profile of your car and really draw attention to the content of the sign. This is great for marketing to drivers of vehicles of all heights because it is never too low to the ground and it offers near 360-degree visibility.
Campaign Car Decals and Magnets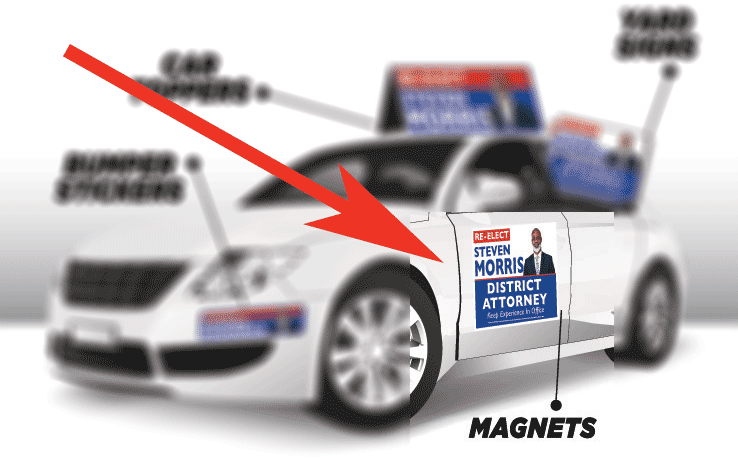 Vehicle decals and magnets are a great way to reach voters during lengthy Houston commutes. Whether you're on-the-go, sitting at a light, or in a high-visibility parking spot, you can showcase your candidate with professional magnetic political car signs. These campaign assets can be adhesive decals or magnets depending on your preference.
Campaign Bumper Stickers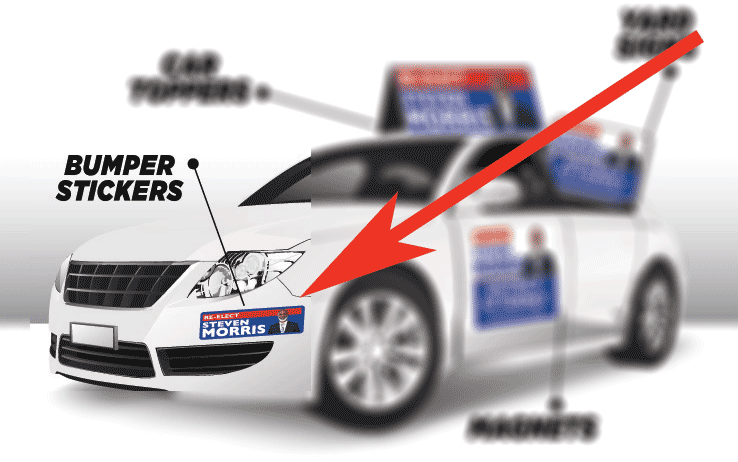 Election bumper stickers are a fantastic way to showcase your political affiliation and spread awareness for your favorite candidate. Order these in bulk so you can use these as giveaways for others interested in supporting your candidate.
Contact Houston Sign for All of Your Houston Campaign Signage Needs
Whether on a city, county, regional, or national level, we can support your campaign signage needs from our Houston location. Our Houston sign company has been serving local businesses and campaigns since 1946.
Contact us today to speak with an account manager about how our signage options can support you!