Digitex Flatbed Printer
Our Digitex Flatbed printer can print up to 6' x 10' boards stock. We can print directly to plastic, aluminum, acrylic, MDO plywood, glass and a host of other materials. Our print speeds give us the option to rapidly print multiple signs or to print more high quality signs at a slower speed to produce a nice, crisp look.
Pictora Flatbed Printer
The Pictora Flatbed printer is a one of a kind.  It is a fully sheet fed flat bed for high speed printing of coroplast and poster material.  It allows HSC to do short-run mix and match projects quickly and efficiently.  Kits are produced as sets instead of individual long runs to shorten lead times on multi-part POP kits.
Hewlett Packard Latex Printers – Designed with the Environment in Mind
Our HP Latex printers run everything from decals, to banners, car wraps and so much more!  In addition to delivering outstanding image quality, consistency, and durability, water-based HP Latex Inks offer an attractive environmental profile to both print service providers and customers:
Reach new indoor spaces that solvent can't, like healthcare—water-based HP Latex Ink prints are odorless
Healthier printing with HP Latex¹—no special ventilation required, no hazard warning labels or HAPs, nickel free²
Meet high standards—HP Latex Inks are UL ECOLOGO®, UL GREENGUARD GOLD Certified, prints meet AgBB criteria³
Demonstrate compliance with international wallcovering industry standards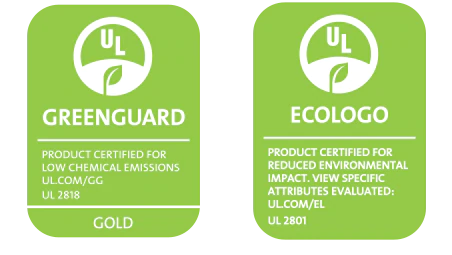 Epson
This high quality roll printer produces a photo-like finish for items such as trade show displays or posters. Let us know if you are looking for that perfect finish to bring your project to life and we will be happy to put the Epson on it.