Many sign shops out there will just sell you a sign and move on. But is that what you really need? With the right custom sign company in Houston, you should be able to create a brand identity that appeals to your customers and is an accurate reflection of your business.
What Is Brand Identity?
Your brand identity is essentially how your company presents itself to the public. It's all about the visual elements of your business, such as logo, design, colors, messaging—basically anything that identifies and distinguishes your brand in the customer's mind.
Your brand identity must be unique because when someone encounters these elements, they perceive your brand and form their first impressions. While it's important to display individuality, it's also a good idea to clearly represent the industry you are in. When executed correctly, brand identity will give your business a platform to grow and engage with your customers.
Ultimately, the end goal is to make a good impression on your audience and ingrain your brand in their minds. The more defined your brand identity is, the easier it will be for people to remember your business in the future.
Ready to get started building your brand identity? Contact Houston Sign today. Our custom sign shop in Houston has provided customers with high-quality, custom-designed signage solutions for more than 75 years.

Graphic Design Elements That Showcase Your Brand
Whether you are just starting a new business or simply doing a bit of rebranding, these strategies can help your brand be more successful.
Logo
A logo is arguably the most critical aspect of your brand identity—it goes on your website, merchandise, marketing materials, social media platforms, and more. The best logos are usually pretty simple, with no complicated designs or overwhelming colors and text.
Overall, your logo should encapsulate the essence of your brand identity. You can also reach out to a custom sign shop while creating your logo to ensure your design is ready for the printer.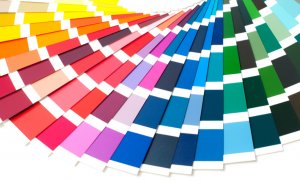 Color Palette
Color is another key element of your brand identity. Color can express your business's unique personality, style, and even values. Many brands keep their color palette closely related to their logo. Remember, good design is all about moderation, so don't go overboard with your color choices. You don't have to stick with just one color; simply make sure the colors work together to define your brand.
Typeface

Typefaces used for your branded text shouldn't be random—they should be specifically selected based on your business. The font you use on your logo, tagline, website, marketing materials, and custom signage should all be consistent across the board. Many companies will choose two to three different typefaces and stick with them.
If you want your brand to be perceived as fun and upbeat, opt for a thick, rounded sans-serif typeface. On the other hand, consider a minimal sans-serif font if you're going for a professional, corporate look. Whichever font you choose, it should reflect your brand's unique visual identity. Learn more about the best fonts for signs and banners.
Best Practices for Custom Sign Design
Find Consistency in Design – It might seem boring to use the same colors and typefaces over and over, but consistency is vital when it comes to brand identity.
Use Visual Hierarchy – Hierarchy uses size and scale to convey importance within a design. The larger or more prominent an element is, the more likely it will grab the viewer's attention.
Design for Readability – For your sign to be effective, viewers need to clearly read what it says. There's no point in including information on a sign if it's too small or too cluttered to read.
High Contrast Design Elements – Simply put, the higher the contrast, the more legible your sign will be. So, when designing your business sign, utilize light and dark contrasting colors. This technique helps the eye naturally distinguish between different elements.
Embrace Creativity – Last but not least, embrace creative sign design. One of the most effective ways to grab someone's attention is with a unique, impactful design. So, think outside of the box with your brand's signage ideas.
If you're struggling to come up with a stellar sign design, don't worry. You can easily work with a custom sign company expert to help guide you through the process of creating an attention-grabbing sign.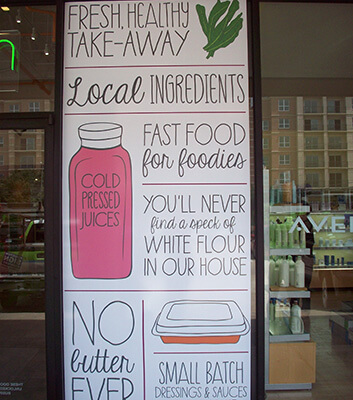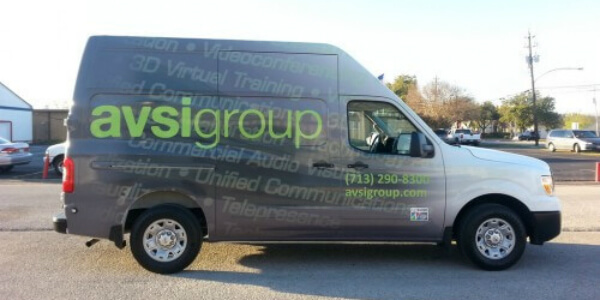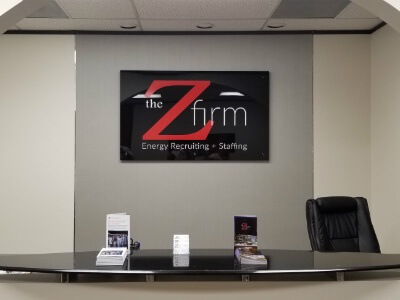 Partnering with the Right Custom Sign Company in Houston
When you choose to work with Houston Sign as your full-service custom sign company in Houston, our team will take care of everything you need. From conceptualizing designs to producing your final product, we are fully committed to providing top-notch service and guaranteed satisfaction to each and every customer.
Based out of Houston, Texas, we are here to serve the business owners in our community with all types of custom signs, specialty graphics, banners, and more.
Contact us online or give us a call at (713) 701-9741 to get started building your brand identity today!