Shop Our Online Store for Window Clings Today!
You're already paying for the use of your storefront windows, so why not put them to work with custom perforated window clings? Window perf printing is a great way to still let light into your store/office/restaurant while displaying your message for passers-by.
Benefits of Custom Perforated Window Graphics
A custom window perf has several benefits and advantages that traditional business signage in Houston may or may not include.
Easy to install
Customize to promote current specials – we can accommodate almost any design
Showcase your grand opening or reopening
Deflect potentially distracting sunlight or glare – can even help cut energy costs
Create the appearance of an opaque sign from the outside
Let natural light inside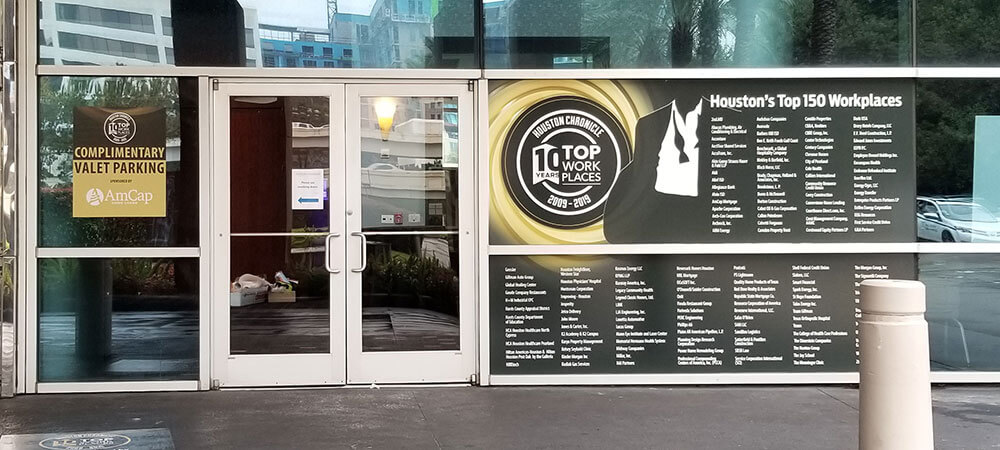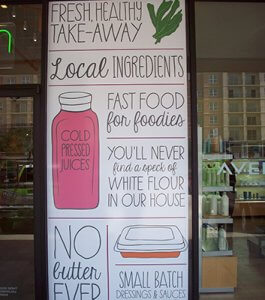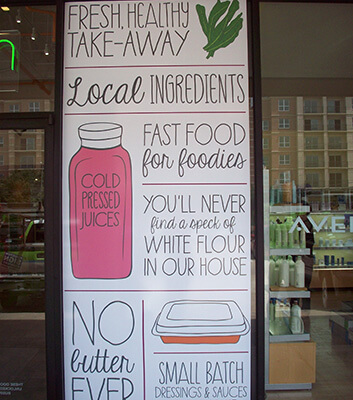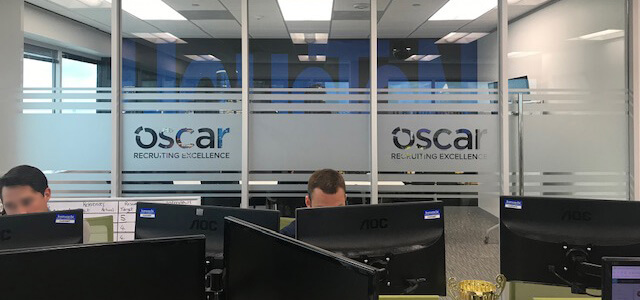 Opaque vs. Perforated Vinyl Window Decals
In most cases, you can use standard window advertising decals or one-way perforated vinyl to achieve the same purpose – relaying your marketing message. However, there are different strengths and weaknesses for each medium.
Standard Window Decals
Inside or outside installation
Semi-permanent, self-adhesive window signs
Can be designed with clear-space to let light through the window
One-way Perforated Vinyl Window Film
Inside or outside installation (depending on where your marketing message is meant to be seen)
Great for marketing and privacy buffer
One-way window vinyl is relatively weather-resistant and durable
We offer several types of storefront signs in Houston, so don't limit yourself to just one-way window signage. For instance, we offer custom banners, business posters, custom vinyl floor decals, feather flags, yard signage, and other retail signage displays that can help your business attract potential customers.
Contact Houston Sign for Your Perforated Window Stickers
We understand that you may only need one of your window perf signs, so we offer single runs. We also offer full color and can install your vinyl decal if needed. Learning how to install window perf is not overly complicated, so if you'd prefer taking the DIY approach, you can opt for that as well.
Contact a Houston Sign account manager today to place an order for your perforated window banners!