After Harris County Judge Lina Hidalgo's order to close all bars, clubs, and dine-in restaurants in Houston through April 30th, there is extra stress to let the community know that you're still able to serve them!
Take Advantage of Restaurant Signs in Houston
Many dine-in restaurants have converted to a take-out model to help keep our community fed in the near future. We've recently experienced an influx of small businesses in need of yard signs, banners, and feather flags in Houston to display their new temporary business model or that they're still open. When you need storefront signs in Houston, our team can deliver!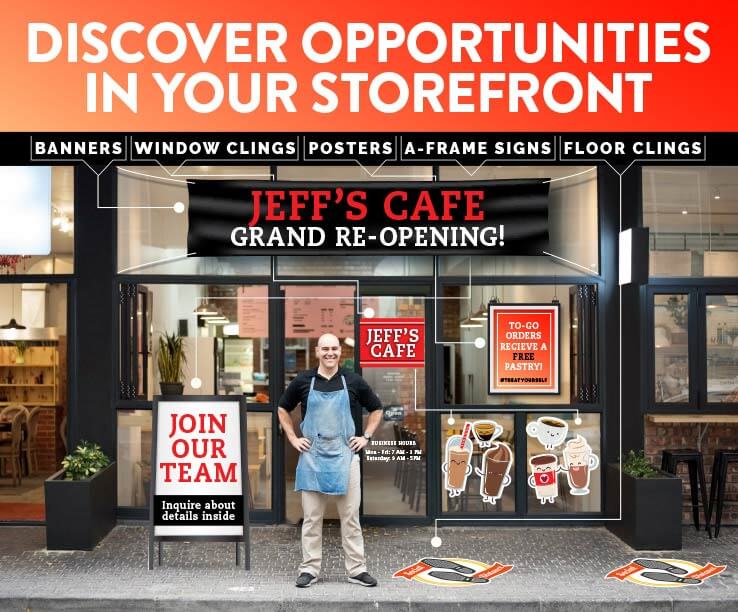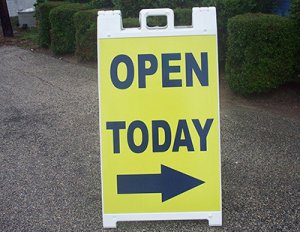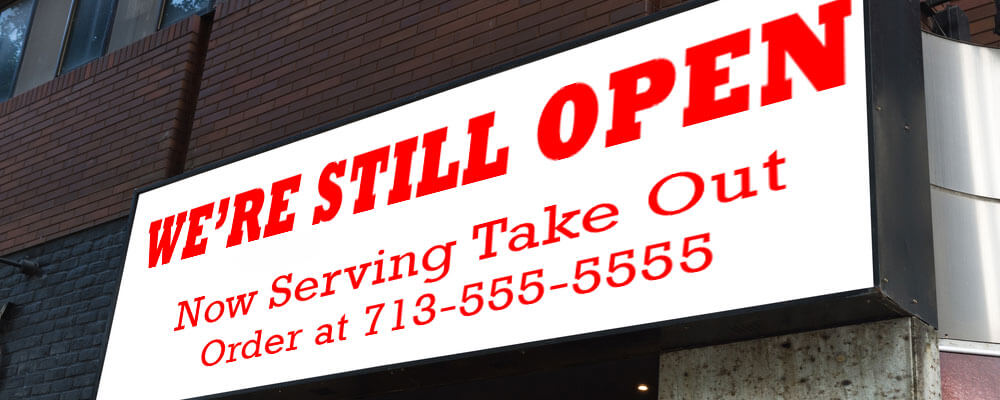 Free Delivery Through April 30th
For our Houston customers, we're offering free delivery on your signage through April 30th. This deal applies for courier services up to a 24-mile radius from the Houston Sign Company shop near the Galleria.
We offer short runs and fast turn-around times for "Now Offering Take Out" and "We're Still Open" signs! Contact one of our account managers to learn more!