Have you noticed an increase in the number of cars on the road that are advertising companies and their products? You aren't just seeing things—car decal marketing is definitely on the rise. You may have even considered using this technique yourself. As more and more people pursue different business pursuits as we exit the pandemic, car decal marketing has become popular. What is this form of marketing and why is it on the rise?
Today, we'll go over the key points of using car decals as an effective marketing tool!
What is Car Decal Marketing?
Search for "sign makers near me," and you will find that companies are advertising car decals and wraps more heavily than ever before. Clearly, this is a big thing, but what is it exactly?
Car decal marketing is simply the use of decals on cars, trucks, vans, and other vehicles to draw attention to your company. They can also be used to promote charitable organizations, events, politicians, causes, and even sports teams.
Types of Car Decals
There are several kinds of car decals that can be used for marketing and promotional purposes. The most popular is probably the bumper sticker. These are simple to have made and easy to distribute.
Other decals include:
Clings
Magnetic signs
Adhesives
Perforated film
Digital display stickers
The best sticker for your vehicle will be noticeable, easy to read, and attractive. It should also be weather-resistant, durable, and easy to adhere to any surface.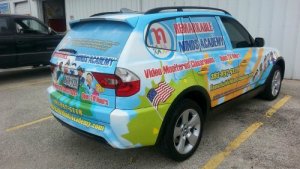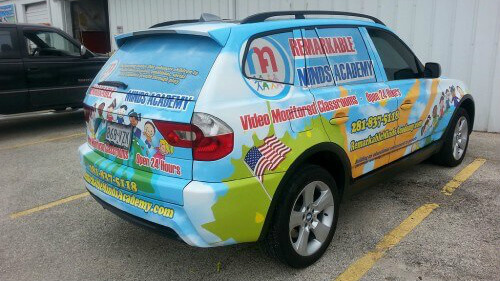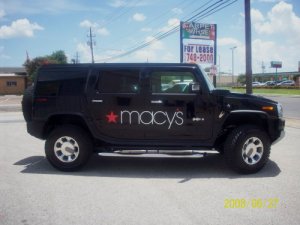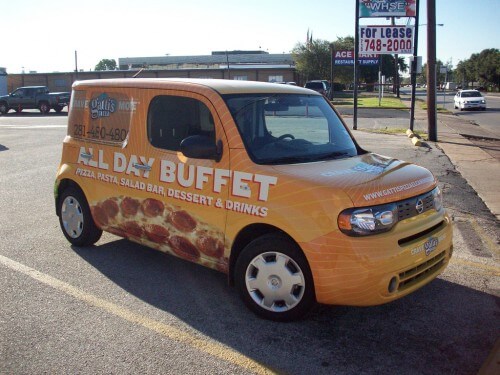 Benefits of Car Decal Marketing
So why is car decal marketing so popular, and why should you consider using it for your marketing efforts?
Here are some of the top benefits of car decal marketing:
It Appeals to a Wide Audience
Not everyone listens to the radio, watches broadcast television, or uses social media. But almost everyone goes outside!
When you use car decals or wraps to advertise, you increase your chances of reaching people you may not otherwise connect with.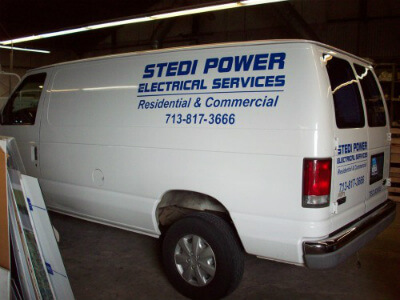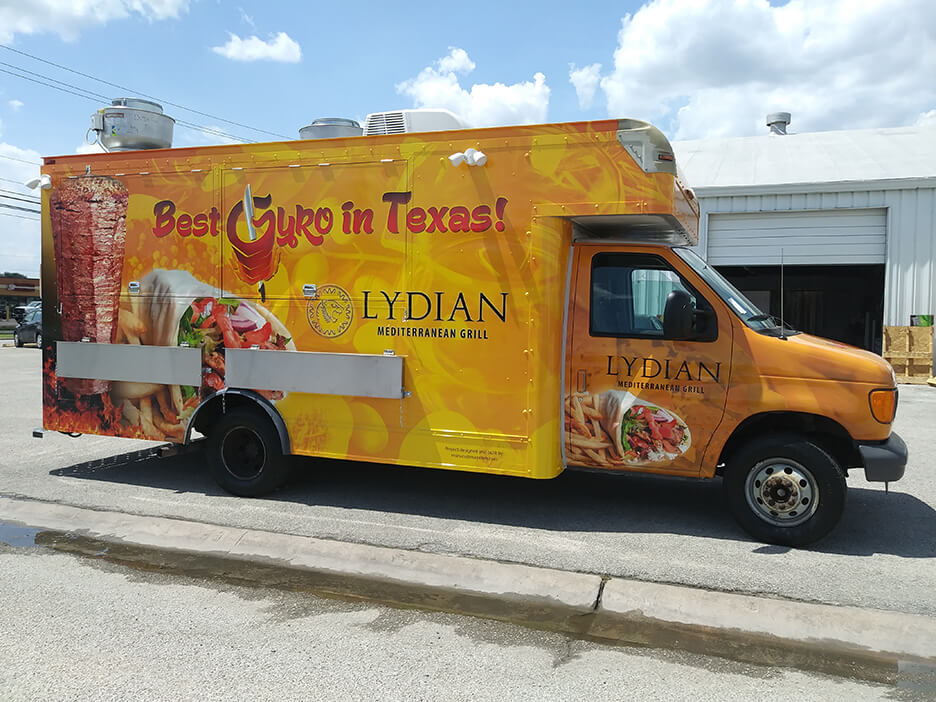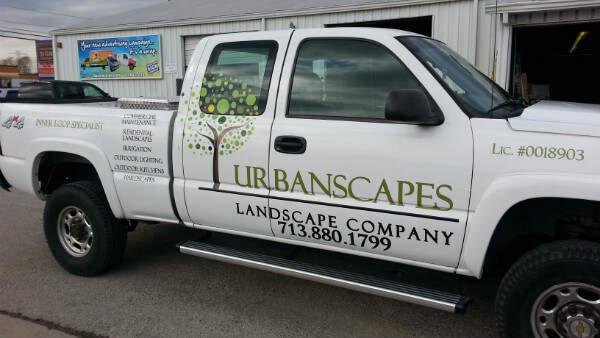 Car Decals Have a Great ROI
Car decals are reasonably inexpensive to make, and they last a long time. Once you've made your initial investment, a single decal could "work" for you for years.
They Generate Discussion
You might have noticed that bumper stickers and other decals are often funny or thought-provoking. Sometimes, they're even a bit controversial. That's by design.
If you find yourself silently laughing at a clever sign or pointing one out because it evokes a reaction in you, there's a good chance you'll remember it. But, more importantly, you'll discuss it with the people you're with.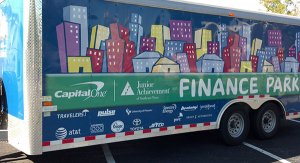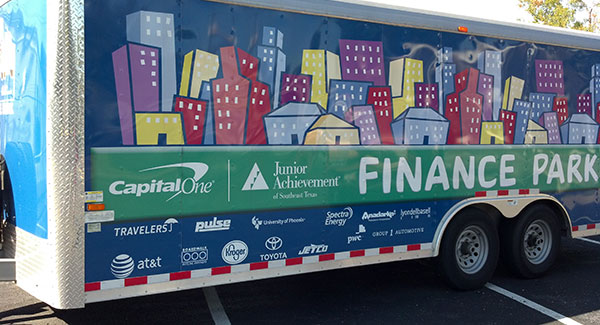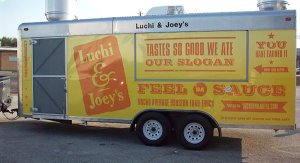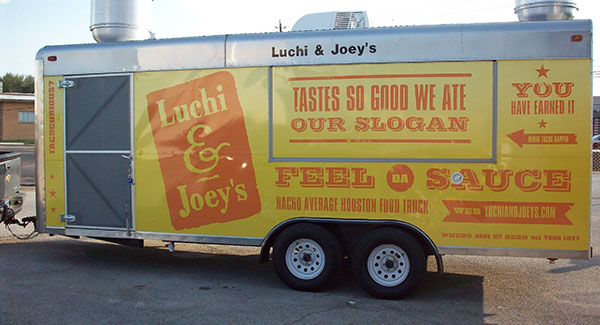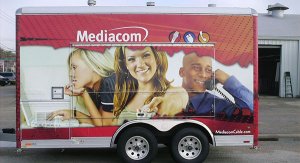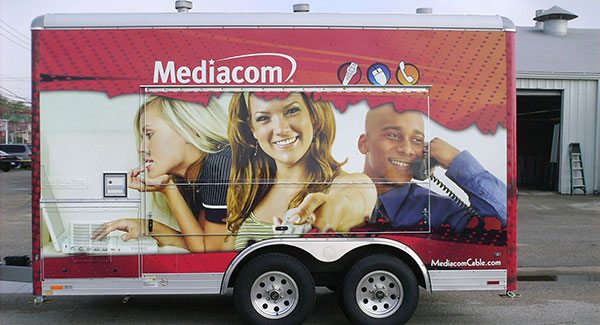 You Can Catch People in a Buying Mood
When you use mobile decals, you can market to people who are out and about. That's a great time to reach people that are very likely already out running errands, going to stores, and looking for places to eat. That's why these decals are a great choice for a brick-and-mortar business.
It's a Great Tool for Brand Ambassador Programs
If you have a brand ambassador program, consider adding car decals to the mix. Give decals out to your most enthusiastic advocates to place on their cars. You can even encourage them to distribute bumper stickers and clings for you.
It's a win-win when you can impress your best customers with giveaways and get them to do a little marketing for you at the same time.
Finding the Best Car Sign Makers Near You
Car decal marketing is on the rise. It is a great way to get your products and services in front of a wider audience. First, however, you have to be careful to choose the right sign maker to work with you.
Because car decal marketing is trending now, a lot of sign companies want in on the action. Unfortunately, they may not have the equipment or skills to produce good quality decals that get results.
Houston Sign has been producing commercial car wraps, truck wraps, and trailer wraps for years. Customers can count on us to deliver quality, affordable vehicle wraps that are attractive and durable. If you've been looking for "sign makers near me," reach out to us today!