Choosing the best event signage for your company can be a daunting task. There are so many options out there, and it's hard to know where to start. But don't worry—the experts at Houston Sign are here to help you narrow down your options and find the perfect signage for your next summer event.
The Benefits of Signs for Company Events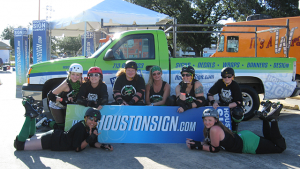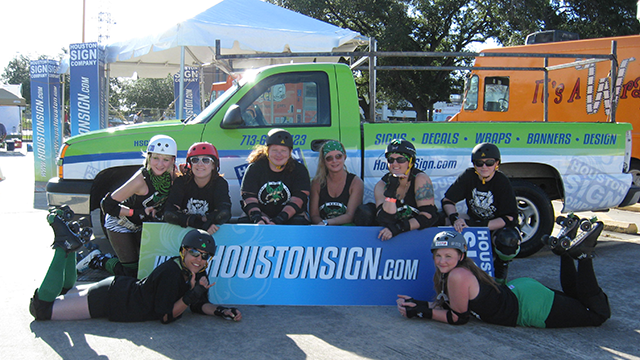 Signs are a great way to make any summer company event more memorable, especially for those who attended. They provide a sense of belonging and identity. Signs can be used for directional purposes, event branding, information boards, or even giveaways.
The benefits of using custom event signs are:
Increase brand awareness and recognition.
Give attendees something to remember the event by.
Help attendees find their way around the venue easier.
Promote your company.
How to Plan & Advertise Your Summer Company Event with Custom Signage
Custom signage at events is crucial for success. Signs help to guide attendees and set the tone for the event. However, choosing the correct type of signage for your event will depend on several factors. Here are some tips to help you create a successful event with the right signage:
Make sure that you allow enough space for your signage. Outdoor event signage should be visible from all parts of the venue so that everyone can read it.
The color scheme should match your branding colors.
It should reflect your company's values.
Your company sign should include your logo, slogan, and contact information.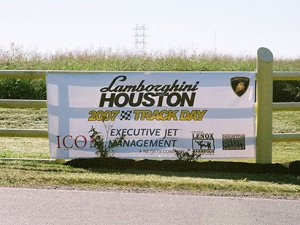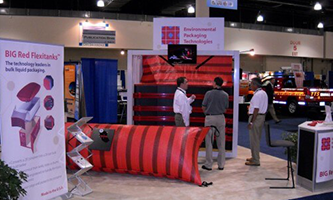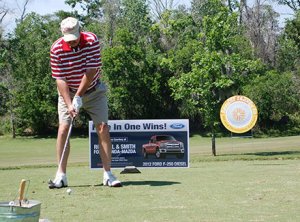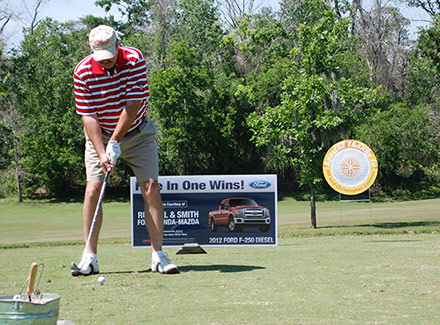 Different Types of Event Signage You Will Need
There are many different types of event signage necessary for company events. The type of event signage you need will depend on what the theme or message is and how much space you have available.
1. Entry Signage
Entry signage is a way to let visitors know that they are entering your event. This can be anything from a banner on an overhead arch, posters on the walls, or something as simple as a foam board display.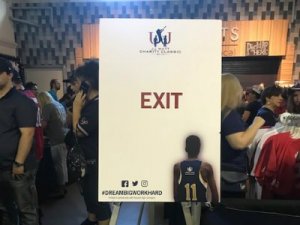 2. Wayfinding & Informational Signage
There are many types of signs you might need for your event, but the most common ones are directional signs and informational signs. Event wayfinding signage can show people where they're going, while informational signs can be used for branding or other purposes. Popular types include vinyl, plastic, foam board, and acrylic event signage.
3. Custom Vinyl Banners
Company event banners are printed onto a durable, high-quality vinyl and then heat sealed to resist water and weather. You can use them as a backdrop or drape them over tabletops during your event.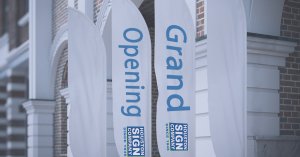 4. Feather Flags
Custom feather flags are often seen at sporting events, trade show displays, and outdoor festivals. This unique event signage is built using lightweight materials so it can be easily transported and set up anywhere. The portable event signage also features a simple design that is eye-catching and easy to read from a distance.
How to Choose the Best Signage and Give it an Edge
Custom signs for events are a great way to promote your business, and they come in many different shapes and sizes. They can be used indoors or outdoors, as well as on the ground or mounted on walls.
Below are a few questions you should ask yourself when deciding on summer event signage for your company.
What is my budget?
What size signs do I need?
How long will the signs stay up?
Who is my audience?
How will I install them?
How to Find a Custom Sign Shop Near You
At Houston Sign, we offer top-quality signs and custom banners at affordable prices. So whether you need coroplast yard signs for advertising, a banner for a fundraiser, or a dozen feather flags, we can help. We offer fast turnaround times, and our experts are happy to create custom signage for your needs.
Contact us today to learn more about our outdoor and indoor event signage.