Directional Signage Improves Your Customers' Experiences
Great outdoor and indoor directional signs can make finding your way around a lot easier. Outdoor wayfinding signs can help move the traffic in your parking lot. From there, custom directional signs for your building's interior help customers get to their final destination. We frequently take these signs for granted, but without them, our employees, customers, and visitors could have a frustrating time.
Directional Signs for Businesses
Our office directional signs include common indoor and outdoor options. We are able to create custom directional signs depending on your application and brand guidelines. Our core competencies include:
Parking Directional Signs
Houston Sign Company has installed directional parking signs in lots all over Greater Houston. Moving traffic in an orderly way improves safety and improves the way your visitors feel about your business before they ever enter the building. If you have a parking lot, chances are you need a directional sign manufacturer that can create attractive, easy-to-understand signs.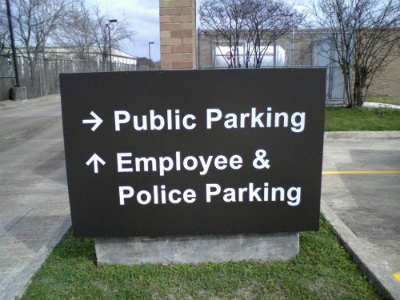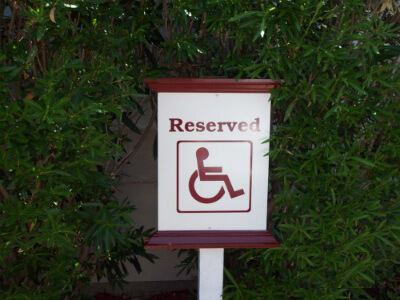 Specified parking/no-parking signs and ADA wayfinding signs are many times required by city, state or federal ordinances. Other company parking signs may reward employees or patrons with special parking privileges. Additionally, shipping and receiving signs with arrows can help avoid complex delivery issues and backups.
Houston Sign Company offers a variety of outdoor directional signs, parking lot signs, and posts. We can help you point traffic in the right destination. We are also the Houston distributor for FlexPost flexible signposts that are designed to be vehicle-friendly.
Interior Wayfinding Signage
Once your customers enter the building the need for directional signage doesn't stop. Helping people find their way through the building could be a simple as a directory or as complex as directional sign systems for the entire building.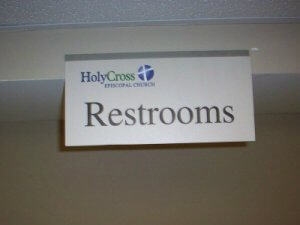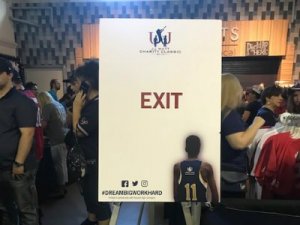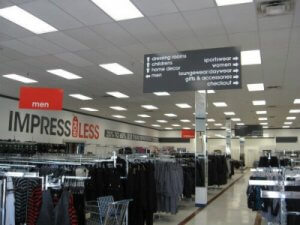 You can opt for hanging directional signs in hallways, restroom directional signs for restaurant and retail customers, or custom directional signs for hospitals, business suites, and the like.
Houston Sign Company help you explore options for custom retail and office signs in Houston to make your customer's experience one that keeps them coming back.
Contact us today to request a quote!