Hilarious Restaurant Signs – How Effective Are They?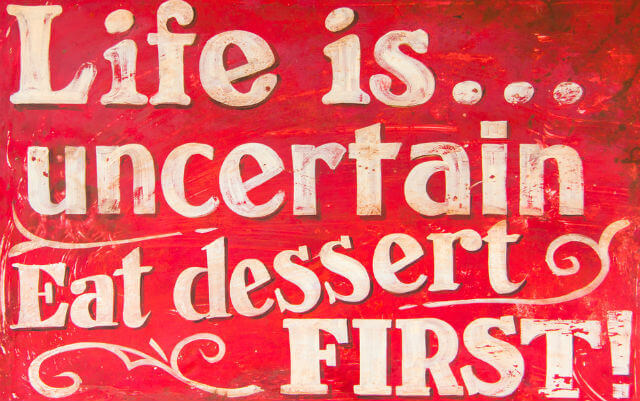 A lot of restaurants use humorous signs to capture customers' attention, both inside the restaurant and out. But do these signs really bring customers in the door, increase sales or improve retention? Do they ever backfire, and if so, what goes wrong? Read on to see some of the most clever signs for restaurants — and decide for yourself if they've likely improved the restaurant's business.
The Good Features of Funny Signs
Every sign grabs a potential customer's attention, helping them build a mental picture of the business, its offerings and its employees. In other words, good signage helps a business build its brand.
Funny signs give customers the impression that a restaurant is a fun place to be, and that it has easy-going employees. As a result, funny restaurant sign ideas tend to work best at more casual restaurants, such as a bar or a child-friendly location.
Searching for retail signage companies in Houston that can provide custom designs and prints for your store or restaurant? Contact Houston Sign today to request a quote.
Clever restaurant signs can also pique curiosity. A funny sign alone may not be enough to get a customer in the door, but it will add a sense of intrigue that helps the customer keep the business in mind.
Many businesses use a rotation of amusing outdoor signs to grab customers' attention — in which case they're likely to build a reputation as "the restaurant with funny signs" in the neighborhood. If one or more signs are particularly funny, they'll likely be shared with friends and may even go viral if posted online. This can be a great way to build positive buzz for the business.
The Bad and the Ugly of Funny Restaurant Signs
Unfortunately, not all funny signs are a good idea. For some businesses, the joke may fall flat or may even be inappropriate.
Again: funny signs work best for casual restaurants, child-friendly places or low-key bars. If your restaurant is a high-end establishment, know that a joke on a sign may damage your brand — even if the joke's funny. As with all signs, you need to consider what kind of image your funny sign creates for your restaurant. Potential customers may take your sign as an indication that your business isn't serious.
A Clever Restaurant Sign Can Make or Break Your Brand
And just as with any advertising campaign, you should make sure you're proud of your restaurant before you start dreaming up funny signs. If your signs are funny but your restaurant is dirty, your service is lacking or your food is bad, your customers will come away with the impression that you spend more time dreaming up amusing signs than caring for your restaurant.
Finally, not all jokes are appropriate. It's OK if your jokes are a little lame or tired, so long as you're OK with that being part of your brand. But if your jokes are offensive, that's something your customers will remember – and you can expect people to stay away.
Remember: a sign outside your business will be one of the first things people notice about you, and if that thing sets them on edge, they won't just stay away themselves: they'll tell all their friends and possibly the whole internet. In general, keep your audience in mind, and remember that you're cultivating a public image that may not line up completely with your personal sense of humor.
Houston Sign has you covered if your restaurant is in need of:
Contact Houston Sign today to request a quote on your next custom restaurant sign.
And Now, the Top 7 Signs…
To wrap things up, here are 10 funny restaurant signs. Use your own judgment about whether they're funny, what kind of restaurants they're appropriate for and if they'd bring you in the door:
1. Stay Safe, Eat Crepes
2. Both at the Same Time
3. Ghosts Know What They Like
https://www.instagram.com/p/BazUqHehau_/
4. Criminally Good
5. The Little Things
https://www.instagram.com/p/BU0Au2kBPyJ/
6. Where Do They Live?
https://www.instagram.com/p/BLbRJiWBfJi/