So, you're looking into signage solutions for your business. Maybe you need a graphic to display neatly on your industrial equipment—or perhaps you want to advertise your company logo on a car—or product packaging that will make your brand stand out.
Regardless of industry or application, there are three different adhesive signage solutions you can utilize: decals, labels, and stickers. All three are a sure-fire way to get your message across—and fast. Now, the only thing left to do is decide which one is right for you!
But first, let's discuss the differences between decals, labels, and stickers.
Decals vs. Labels vs. Stickers
There are a few defining factors that differentiate between decals, labels, and stickers. When choosing which one is right for your business, you should consider the size, duration, application, and color. Below we'll discuss the details of each option.
What's a Decal?
A decal is a type of decorative sticker, generally printed on vinyl. In many industries, decals are commonly used on equipment or manufactured items as informational stickers. For example, a piece of workout equipment would have a decal that has the name of the manufacturer on it.
A decal is comprised of three layers: paper on the back, the actual decal design, and paper on the front. Once the top layer of paper is removed, the design can be transferred to the surface.
Custom vehicle decals can feature graphics, images, logos, or standard lettering printed directly onto adhesive vinyl.
Ideal Uses for Decals
Vinyl decals are used for various applications, but their purpose is usually based on advertising or information sharing. Nevertheless, it's a popular form of signage used by businesses of all industries. Common locations for decals include:
Walls – Decals are commonly found on walls inside business establishments, educational institutions, government buildings, and more. Custom wall decals are great for advertising purposes or even just adding a decorative touch to a space.
Floors – Decals are also commonly used on floors. Custom floor decals can be applied to all types of indoor flooring and outside areas such as sidewalks or parking lots.
Windows – Since decals are scalable, they can be used to display brand logos and text on windows—indoors and outdoors.
Fleet Wraps – Decals are very popular for commercial fleet vehicle wraps and graphics. Plus, professional full vehicle wrapping is great for generating new business leads.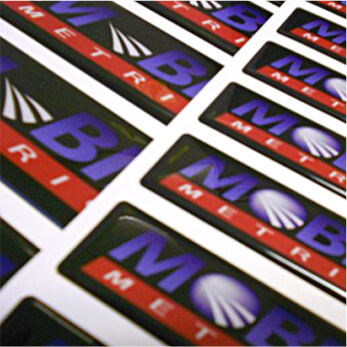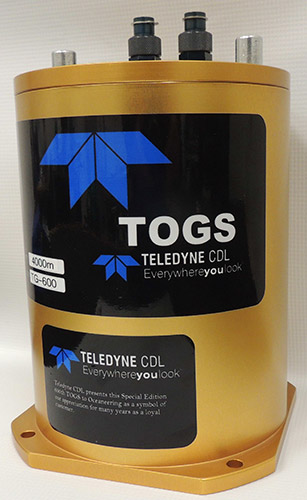 You can also display custom decals on the side of your machinery, equipment, vehicle, and more. Car decal marketing is especially popular today.
Many decals are designed to remain in one place permanently. However, they can also be made for easy removal and re-application. In addition, many custom sign companies will produce decals based on your specific needs, providing extra flexibility when needed.
What's a Label?
A label is essentially a sticker that gives you information about the product. You'd find a classic example of a label on the outside of a candle, for example, displaying the brand name and scent.
Labels often feature instructions or descriptions in written text or symbols. The primary purpose is to identify or describe an object or product. They provide valuable information in a simple yet effective manner.
Labels are designed for a quick and simple application, often made of thin materials. However, it is important to note that labels aren't generally used for outdoor purposes. Instead, they are suitable for things like product packaging components, commercial shipping labels, name tags, and more.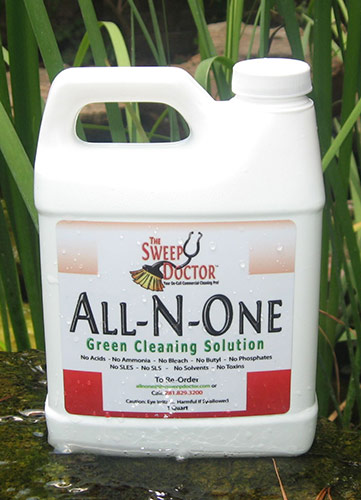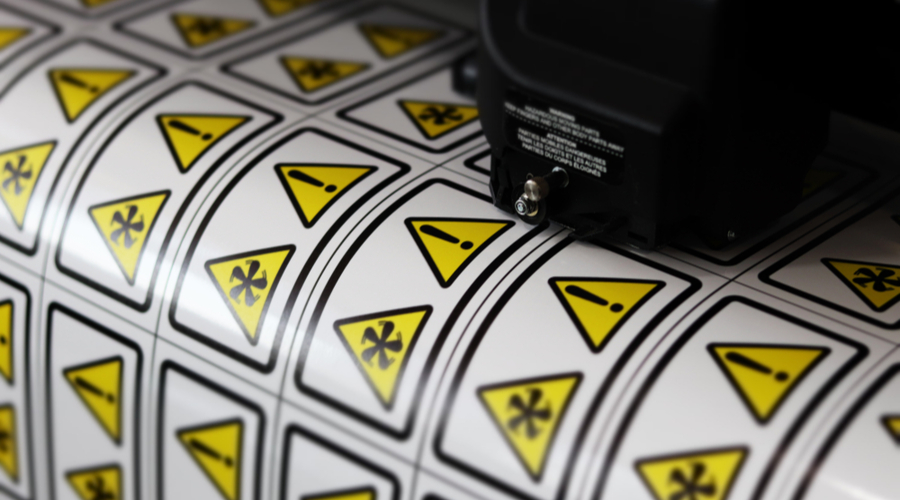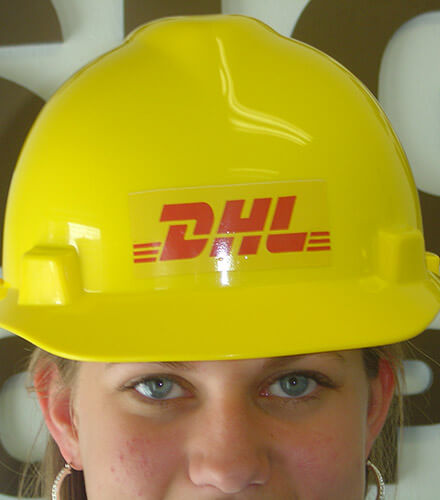 Ideal Uses for Labels
One of the most common uses for custom labels is product packaging. Not only are they there to sell your brand, but they are also there to display important information, such as nutritional facts and government-mandated information.
What's a Sticker?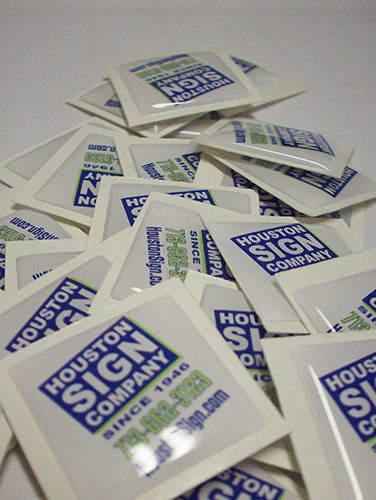 When you think of stickers, things like bumper stickers may come to mind, or decorative stickers that people put on skateboards and notebooks.
A sticker is a type of adhesive signage that generally has two layers: the decorative layer that features the design on the front and adhesive on the back; and a paper layer on the back to peel off before application.
Ideal Uses for Stickers
Stickers can be made of various materials for different uses. There are large, long-lasting stickers made to stick for years. There are also small, temporary stickers meant for quick advertisement or freebie giveaways. Additional uses include:
Bumper stickers
Window stickers
Company equipment
Product packaging
QR code stickers
Branded merchandise stickers
Come To Houston Sign For All Your Decal, Label, And Sticker Needs!
Not sure if a sticker, label, or decal is the right option for your business marketing? Consult an expert at Houston Sign! We'll work to understand your goals so we can help you find the perfect solution. Our Houston sign store uses the highest quality equipment so we can print exactly to your specifications. At Houston Sign, rest assured that your decals, labels, and stickers will come out looking great every time.
Contact Houston Sign today to get started creating stickers, labels, and decals to help you meet your business goals!