The days are long gone when the only options you had for your company's interior design were choosing between various shades of taupe and considering smooth wall vs. orange peel textures. Back then, whenever you needed to communicate something in writing on an interior wall, you had to hire a sign painter and have the job hand-lettered.
Houston Sign Company is familiar with this method, having been in the business since 1946. While it is fascinating to watch a skilled artisan letter a sign with a brush, we've kept up with technology and have a lot more to offer today.
Over the years, we've seen a lot of change.
We've also seen a lot of things stay the same. One thing that will never change is your need to clearly communicate with your customers. But what definitely has changed is how many options there are for getting the job done. Today, one of the best ways to do it is with interior wall wraps.
What Are Interior Wall Wraps?
Interior wall wraps are simply large-scale graphics that are printed on vinyl. They're like enormous, room-sized stickers engineered specifically to be applied to interior surfaces. At Houston Sign Company, we make interior wall wraps super easy to conceive and install.
Our interior wall graphics usually go from floor to ceiling, but they certainly don't have to. Every order is custom-made and tailor-fit to your application, and whatever you imagine can be produced for you with our in-house, expert design team.
Top Uses of Interior Wall Graphics & Wraps
Interior wall wraps have many uses. They can add a pop of color and design to any interior space, communicate brand messaging, and much more.
Splash your company logo on the wall behind reception and make a great first impression every time a customer walks in.
Display your mission statement and company values in the breakroom with full wall graphics.
Narrate your restaurant's history on the walls where your eager customers place their orders.
Educate and inform prospects about your product and service.
From simple to complex — whether it's an abstract design simply meant to add color to a room or a cool word cloud displaying your company's values — full wall graphics are a great way to invest those marketing dollars smartly.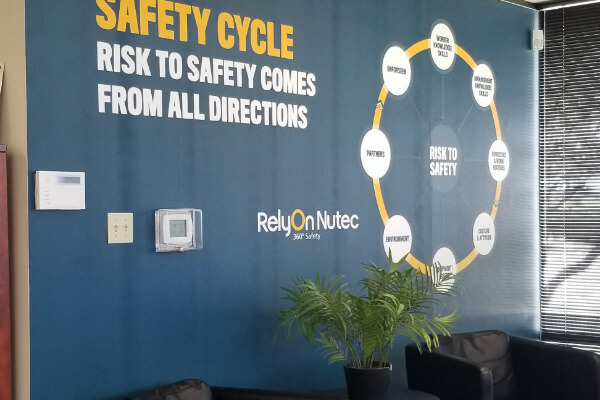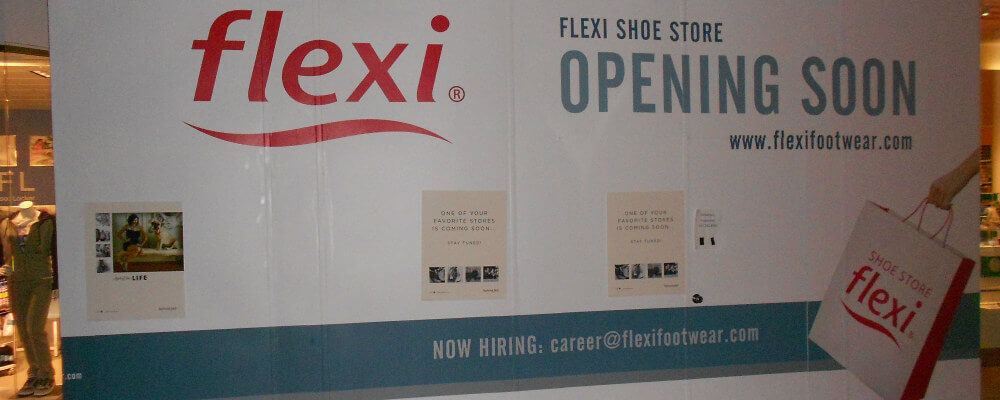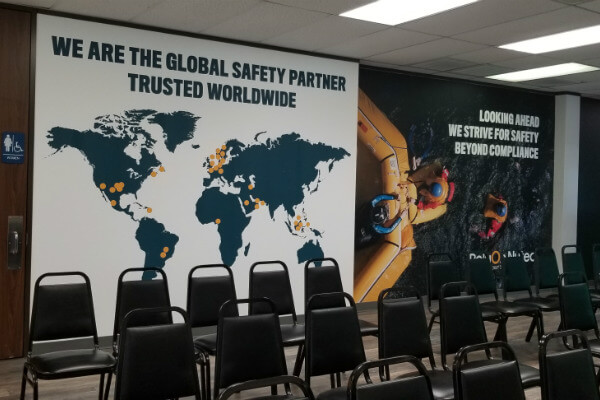 Discover our custom environmental graphics.
Advantages of Using Wall Wraps for Your Business
Imagine what it would take to remodel your conference room. Picture the drop cloths, the dust, the mess, and the noise. Interior wall wraps are a lot easier than that.
When you get full wall graphics with the Houston Sign Company, most of the work is done digitally in our office, not yours. When everything is ready for installation, onsite work is simple, quiet, fast, and a whole lot more cost-effective than those old-school methods.
Taking advantage of technological innovation means more than just keeping abreast of the latest software and hardware updates or hiring a dedicated social media wizard. Sometimes high tech touches down in real, tangible applications. Interior wall wraps are just like that.
You can transform any space in moments with our interior wall graphics services, and if you ever need to change your look, it's super easy to change your wrap.
Learn more about the benefits of interior graphics for your business.
Make the Most of Your Walls with Houston Sign
Houston Sign Company has been a vital, locally owned sign company in Houston since 1946, and we do a whole lot more than signs.
We're proud to be able to offer full wall graphics for your business on any timeline. We are specialists when it comes to rush orders, no matter how big or small, and we're really proud of the fact that we get the job done right for every customer, every time.
Whatever design you need or can imagine, Houston Sign Company can complete it for you with our in-house team of designers and professional installers.
Contact our team today to get started.