Lobby signs are smart investments, and they're all about memorable first impressions. Think about the first time a potential client or partner steps into your reception area. What will they see? What do you want them to believe about you and your business?
You can contribute to this initial experience in your workplace. Office reception signs can help! Today, we'll look at the benefits and types of interior signage. Hopefully, you'll be a step closer to exactly what you need.

What Are Lobby Signs?
Consider them the face of your company. In fact, they're the eyes and smile. The first thing you notice when you walk into a new place of business. You may pass through your office every day, oblivious to your surroundings. But that's not how someone new will enter the building.
A new entrant will be receptive to your brand's message whether it's intentional or not. They're looking for answers to their problems. For opportunity. And office lobby signs can certainly anchor them.
Are you already aware of the benefits of office reception signs? Get more details or place an order today!
Order Office Signs
3 Benefits of Office Lobby Signs
It may shock you how important interior lobby signs are. They're not purely ornamental. Let's dive into how they benefit your establishment.
1. Welcome New Faces
Visitors value reception wall signs more than even they realize. When they come through your door, they're bringing a range of emotions. Uncertainty and anxiety are two that a sign can help with.
Put minds at ease. Let guests know they're in the right place. Invite them into your office with a custom sign that sets the tone for your business. Say what you need to say!
2. Tell Your Story
Speaking of saying something, why not tell your story? Sleek and modern, cozy and rustic, or bright and friendly. Whatever you want people to know, you can say it with the right office reception signage. Get at the heart of your company immediately. Here are a couple of examples.
If you're a daycare, you'll want something colorful, fun, and eye-catching for youngsters and their families. You want to promote energy, health, and growth among your tiny community.
Office reception area signs for law firms are, of course, quite different. They'll need to convey an atmosphere of professionalism, poise, and overall calm. Deep colors and even metallic touches can suggest that you have the foundation and cutting-edge a client needs.
3. Updated and Fresh Look
One of the last things you want is to seem outdated. Custom lobby signs can show that you're keeping up. Or better yet, that you're ahead of the competition out there.
Don't turn away potential clients before you even have a chance to chat with them. Give your office a fresh, modern feel that showcases the best you have to offer. You're not falling behind. Your mindset and methods are current and effective.
Getting a feel for what you might need in your space? Check out Houston Sign's office signs in Houston today. We think you'll understand more about what you require and what we can do to make that happen.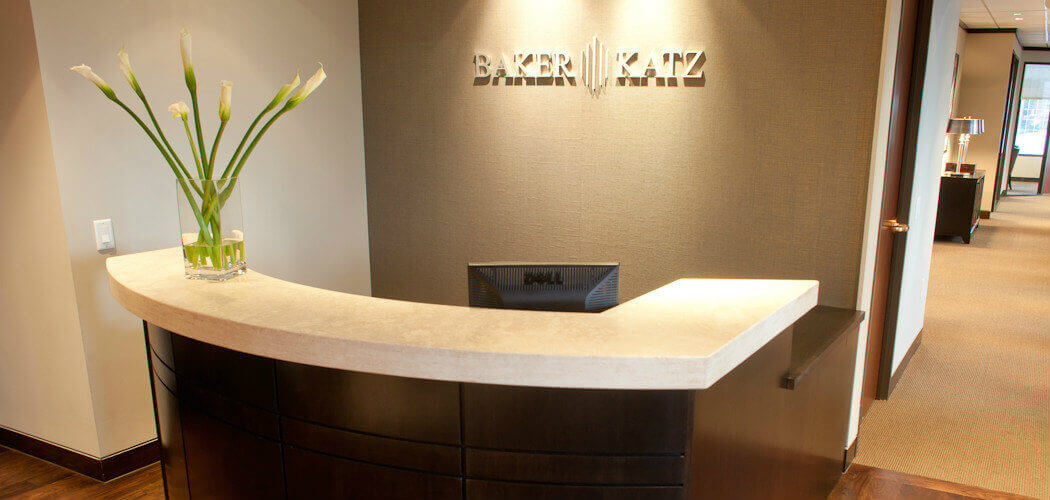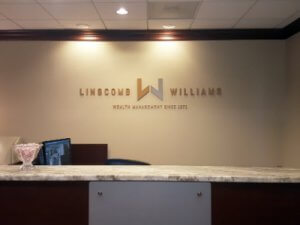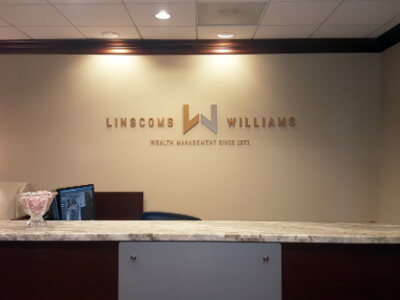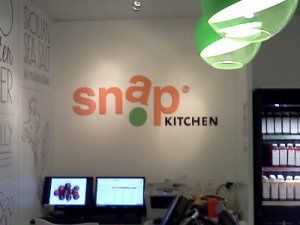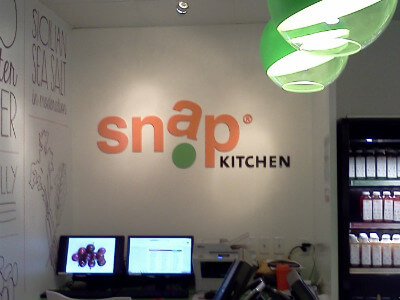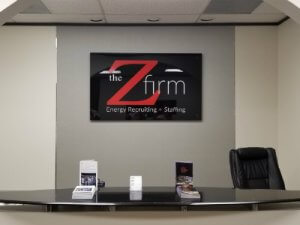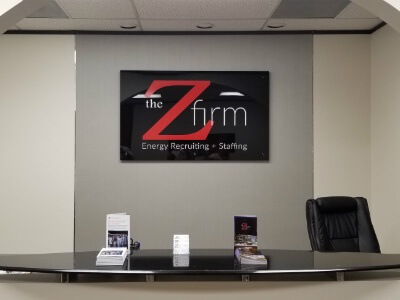 Types of Office Reception Area Signs
You can display your company name, logo, or slogan in a variety of ways. Here are a few options:
Acrylic Lobby Signs
These are sleek and shiny. The letters bear crisp edges and come in an array of colors and sizes.
Metal Lobby Signs
If your logo or font is signature, you probably want to copy that on your sign. You want your branding to be thorough and consistent throughout your office. Metal can be routed to match your design perfectly.
3D Lobby Signs
Both the acrylic and metal signs may be mounted to appear 3D. The shadows the sign creates can make your design pop. Houston Sign Company now offers signage laser engraving in Houston that can be used to add 3D effects to your signs. It says "innovative" and can even produce an air of elegance or romance.
Lobby Plaques
These signs work as entire units. They're acrylic, metal, or a combination. The plaques are full-size mounts that attach to your lobby walls.
Lobby Door Signs
These interior directional signs can be a great addition to spaces with many rooms. Entrances/exits in an area can be confusing or overwhelming. You may house multiple departments, and your lobby is the hub. Go for a professional and educational appearance with directional lobby door signs.
You may also need ADA signs in Houston to remain compliant with the law. Making your office accessible is good for your clients, and good for you.
Contact Houston Sign About Custom Lobby Signs Today!
In the market for corporate reception wall signs? Thinking a great sign could take your small business to the next level? Our sign company in Houston can help you. We'll bring experience and creativity to the table.
Contact Houston Sign today for all your signage needs!