From Thanksgiving and Christmas to lesser-known holidays, there are various opportunities to celebrate with a custom sign this fall and winter. Create an unforgettable experience with the signage tips outlined below!
Why Custom Signs for Events?
Fall and winter are full of fun festivities, both indoors and outdoors. Whether it's a haunted house or a concert in the park, custom signs and displays can benefit your seasonal event.
Firstly, you'll need custom signage to advertise your event! Display personalized posters and banners around the community to spread the word. In addition, one of the best ways to get the word out about your celebration is car decal marketing. Popular forms of mobile advertising include vehicle wraps, clings, stickers, and perforated window decals. Your designs will surely grab attention as they make their way around town.
Another popular use of winter and fall signs at events is to promote vendors and sponsorships. Show your sponsors your appreciation through custom signage displayed throughout your venue, such as feather flags, banners, posters, or foam boards.
Lastly, it's important that people are able to find their way around and get to where they are going at an event. Directional signage helps attendees have a smooth sailing time. In addition, it's a great way to keep your event organized and safe. Common types of wayfinding signs include lawn signs, banners, vinyl graphics, floor decals, and even simple posters. Areas you will likely want to place directional signs include:
Parking areas
Entrances and exits
Main attractions
Ticket booths
Concession stands
Restrooms
Informational kiosks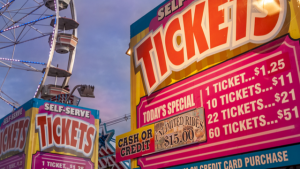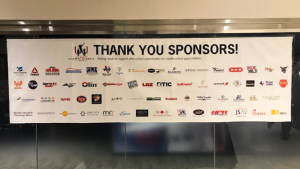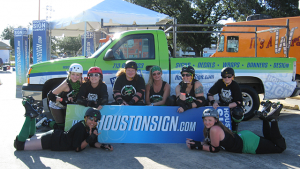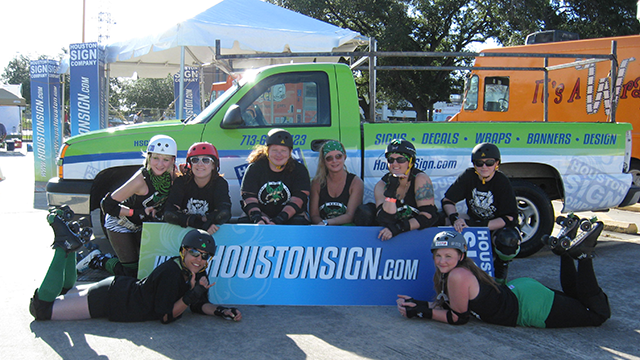 4 Great Fall and Winter Events for Custom Signs
Did you know that effective custom signage can help build the identity of your event and boost attendance? Here are four ways to utilize custom-made signs in the fall and winter.
1. Community Events
To attract community members to your event, you will need an informative and attractive visual communication strategy. Special events require special signage! Below are a few examples of community happenings that are perfect for custom sign designs.
County Fairs
High School Sporting Events
School Plays and Musicals
Church Activities
Neighborhood Yard Sales
Concert in the Park
Little League Games
Make the most out of your fall and winter signs by placing them in popular spots or any areas where people gather. Local businesses are a great place to start. Think of how often you see events posted on bulletin boards or windows of coffee shops, restaurants, bakeries, laundromats, or salons. Public establishments are great too—post offices, schools, libraries, courthouses, government buildings, etc. Also, consider outdoor locations with high pedestrian traffic, car stops, and busy intersections. You might even want to attach balloons or flags to create extra attention.
However, always be sure to follow regulations when putting up signs on public property. In addition, remember to be considerate and go back to collect all your winter signs after the event.
2. Halloween Activities
Celebrate everyone's favorite October holiday with custom fall signs!
Pumpkin Patch
Costume Contest
Haunted House
Halloween Party
Trick Or Treat / Trunk Or Treat
Day of the Dead Celebration
Haunted Hayride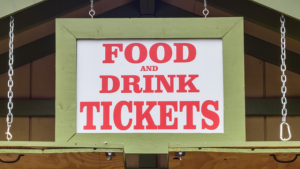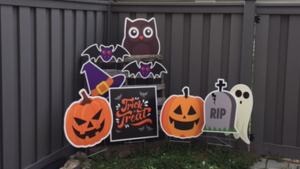 3. Fall Festivities
Fall is one of the most popular times of the year for outdoor festivals! Members of the community gather to celebrate nice weather and upcoming holidays. If you're hosting any of the popular fall-time festivities listed below, we highly recommend utilizing professional fall signs.
Pumpkin Patch
Corn Maze
Farmers Market
Harvest Festival
Renaissance Faire
Black Friday
Thanksgiving Parade
Thanksgiving Marathon
Food Truck Festival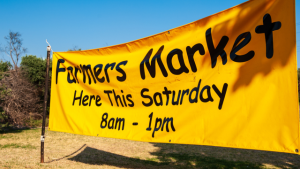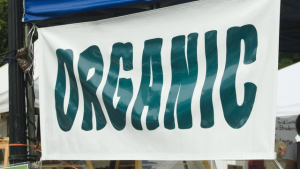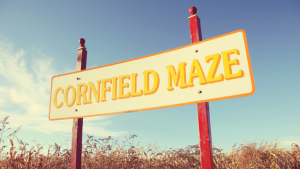 4. Winter Celebrations
Promote your winter party, fundraiser, festival, or any other event with eye-catching banners, posters, and even decal graphics. Personalized signs are perfect for spreading the word around town! Below are examples of special occasions that will benefit from custom winter signs.
Winter Light Display
Winter Solstice Celebration
Winter Wonderland
Photos With Santa
Toy Drive
Hanukkah Festivities
Christmas Parade
Christmas Tree Farm
New Year's Eve Fireworks Show
Supplement your special winter-time event with custom wrapping paper from Houston Sign!
The Best Sign Shop Near You for Custom Signs
Are you looking for a custom sign shop in the Greater Houston area? Houston Sign Company has decades of experience creating high-quality custom products for our clients! We serve customers in Houston and many of the surrounding communities as well. In addition to seasonal event signs, we also specialize in tradeshow displays, wall murals, vehicle decals, real estate signs, and so much more.
Give us a call at 713-701-9570 or send us a request when you are ready to start your project. We look forward to working with you!