Signs are one of the easiest and most cost-effective ways to market your business. So if you're looking for a way to boost your marketing efforts, consider investing in some high-quality signage.
There are many types of signage, from vinyl graphics and decals to banners and flags. No matter what your needs are, Houston Sign can help you create the perfect signs for your business. We specialize in creating custom signs that are both eye-catching and effective.
Business signage is a crucial marketing tool for corporations of any size. Promoting communication, building brand awareness, and providing a competitive edge are just some of the ways that signage can help your business succeed.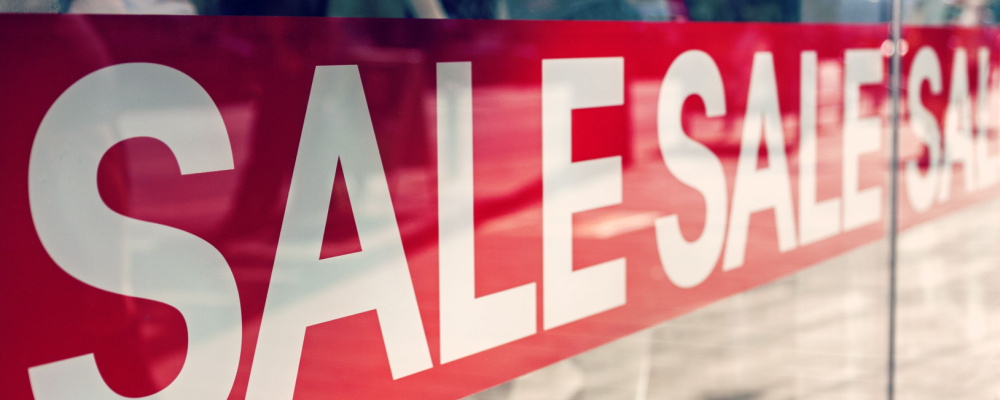 What is it that makes business custom signs so effective? There are many factors, but some of the most important include making sure your signs are visible, using high-quality sign materials, and ensuring that they accurately reflect your brand.
Don't underestimate the power of interior office signs for businesses. With the help of Houston Sign, you can use signage to take your marketing efforts to the next level.
Why Signage Is Important for Any Business
Signage includes Window Signs, Yard Signs, Posters, Point of Sale Signage or Point of Purchase signs.
Some of the reasons why signage is vital for any business are as follows:
Promotes Communication
Custom business signs should be clear and concise, with a message that is easy to understand and can open up a dialogue with potential consumers. They should also be placed strategically, so your target audience will see them. Potential customers will not engage if your signs are challenging to read, understand, or simply see.
Builds Brand Awareness
Signage is one of the most efficient ways to build brand awareness for your business. A well-designed sign accurately reflects your brand and can help you attract new customers and stand out from competitors.
Provides a Competitive Edge
In today's competitive business world, having an edge over your rivals is integral to success. Business signage can give you the advantage you need to attract more customers and grow your corporation. Working with an experienced sign company like Houston Sign can help create unique and effective acrylic business signs to help your business succeed.
What Makes Business Signage Effective?
Many factors contribute to the effectiveness of business signage. Some of the most critical include:
Location: Place signs strategically where your target audience will see them
Design: Signs should be well-designed and accurately reflect your brand
Quality: Make signs from high-quality materials that are durable and long-lasting
Focusing on these factors will help ensure that your signage is practical and helpful in allowing your business to achieve its goals.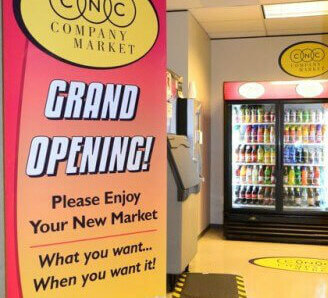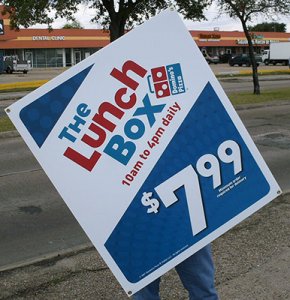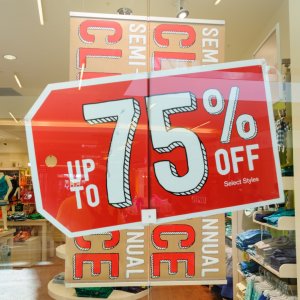 3 Ways to Leverage Signage for Marketing Your Business
Business custom signs are a cost-effective way to market your business while reaching a broad audience. There are many ways to leverage signage for marketing, including:
1. Vinyl Graphics and Decals
Some people view decals as an inexpensive way to market a business but don't be fooled — vinyl graphics and decals can be a powerful marketing tool when used correctly.
They add color to any space and help you communicate your brand's message. Custom wall graphics are easy to apply and can be placed on various surfaces, making them a versatile marketing tool.
2. Vehicle Wraps
A vehicle wrap is a fun way to turn your car, truck, or van into a moving billboard. Business car stickers and auto graphics can help reach a broad audience, promoting your business and building brand awareness.
They are eye-catching and attention-grabbing, making them an ideal marketing option for businesses of all sizes. Business car wraps can also help protect your vehicle's paint job.
3. Banners and Feather Flags
Using vinyl banners and feather flags to market your business is one of the best ways to attract attention and get your message across. They can work indoors or outdoors, making them a versatile marketing asset.
You often see banners and feather flags at trade shows, conventions, and other events, but they can be placed in high-traffic areas, such as outside your store or office, to reach a broad audience. Feather flags work similarly, drawing attention to special events or promotions.
You Can Count on Houston Sign for All Your Business Signage Needs
At Houston Sign, we specialize in creating effective and eye-catching signage. We use high-quality materials and the latest printing technology to create signs that accurately reflect your brand and stand out from the competition. Whether you need custom office signs or restaurant signs, we've got you covered.
Contact us today to learn more about our business signs in Houston, Texas.