Customers are looking for experiences they can tie back to a space. One way to create engaging and memorable spaces for consumers is by incorporating environmental graphics. Using custom signs designed for a specific area does more than highlight your brand. It can boost sales and customer satisfaction!
Environmental Graphics: What Are They?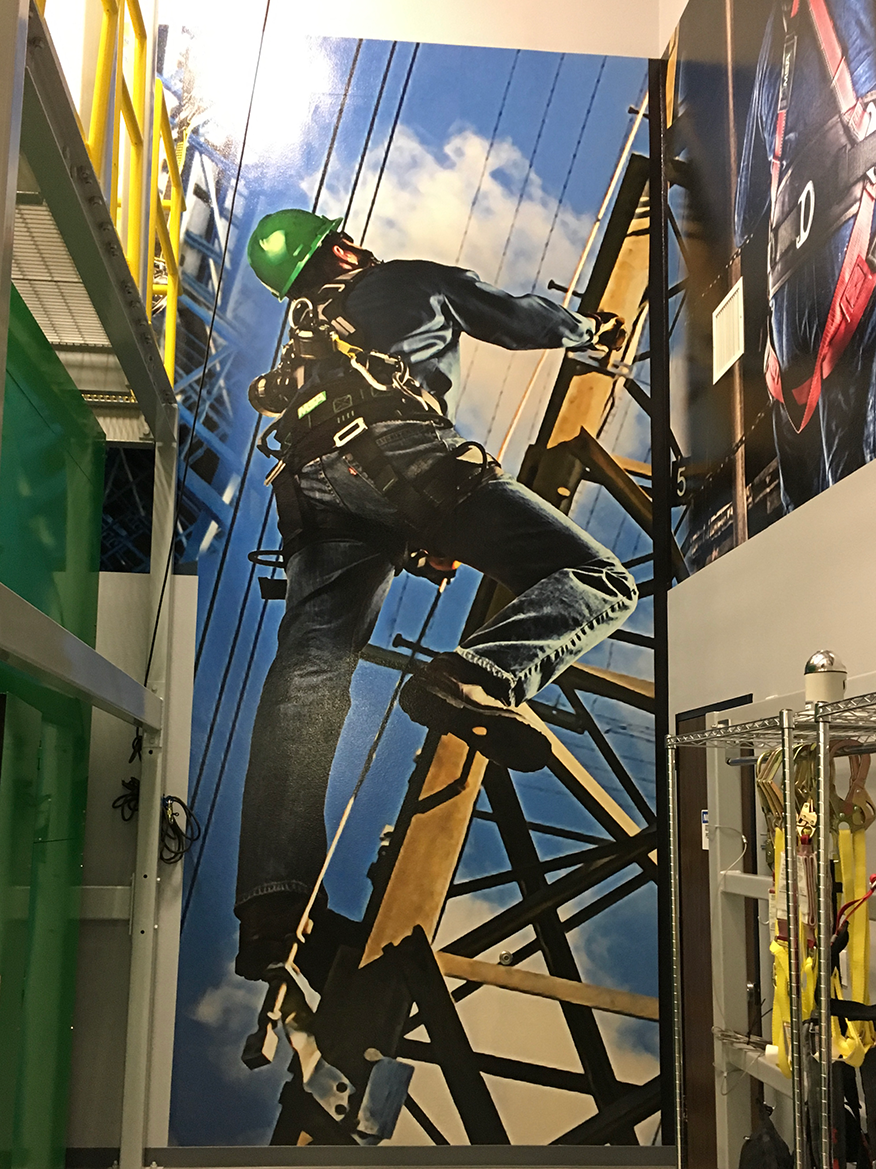 Environmental graphics are known by multiple names like EGD (Environmental Graphic Design) and architectural decor, to name a couple. Whatever term is used, the goal is the same. The signs help transform the space, and some can even create a three-dimensional environment. Environmental design incorporates various sign materials like acrylic, plastic, vinyl, metal, and more.
Business owners and marketing managers can choose between a variety of shapes and font styles to create the ideal ambiance for their space.
How Environmental Design Transforms Spaces
Anyone unfamiliar with this type of business signage may have difficulty understanding how an environmental design transforms the space. However, it can leave lasting impressions on your customers, build brand awareness, and even encourage positive thinking! Here are a few ways you can use the signage in your business.
Creates Memorable Impressions
Creating memorable impressions with signage allows you to connect with consumers. Instead of relying solely on advertising content, business owners can take advantage of the signage's interactive media capabilities.
Using embossed imagery and text, you can communicate with your audience, improving your customers' overall experience.
Builds Brand Authenticity
Installing signage helps build brand authenticity. The signs tell your brand's story through well-placed logos. Other signs list your brand's values using phrases and images. As customers walk through your space and see a custom timeline wrap, they can follow your brand's journey, making them feel like they are part of an authentic brand.
Supports Positive Thinking
With the proper environmental design, custom office signs support positive thinking for employees and customers, improving the overall experience for everyone. Whether it's positive wording or images, your signage can brighten the atmosphere in the space.
  
Types of Environmental Signs and Graphics
You can choose from multiple categories of environmental designs to meet your specific signage needs.
Wayfinding & Informational Signage
Informational and directional signage directs consumers throughout the space. The sign can direct visitors to the restrooms or front check-out counter. Some informational signage displays labels so consumers know where to find a specific product or service. Other wayfinding signs may show directional maps or room names like conference centers or storage.
Wall & Window Art
Empty walls and windows are an excellent canvas for expanding your brand influence. The primary purpose is aesthetics, so you want the messaging to be cohesive throughout the space. Displaying inspirational phrases creates a sense of calm and belonging for visitors and employees.
Larger images showcase your brand's creativity and can set the tone for the space. Remember, custom wall graphics and window art are something everyone sees every day—so pay close attention to the images or phrasing. This type of signage often gives consumers their first impressions of the space.
Visual Branding
Visual branding is an effective way to tell your business's story. As you plan the design, consider your brand's start and where it is now. Incorporating your brand's history in the signage makes your customers feel like they are part of the story.
Your signage can include banners with the company's logo by the front door. Using imagery, you can turn your logo into a three-dimensional picture. Incorporating other brand elements like the company's values or slogan ensures consumers and employees know how your brand differentiates from the competitors.

Trust Houston Sign with All Your Environmental Design Needs
How signage is used in spaces is rapidly changing. Traditional print signs are increasingly being replaced by environmental signage. From perforated window decals to point-of-purchase displays, environmental signage helps set the atmosphere in an area while also serving a useful function.
Whether you want to direct consumers to a specific location or add interest and information to plain white walls, we are here to help. You can count on the experts at Houston Sign for all of your environmental design needs.
Contact our team today for more information about our quality business signs in Houston, Texas.